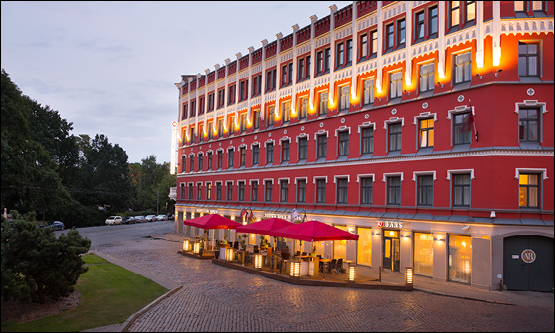 Radisson Hospitality AB announces the signing of a new Radisson in Europe, rolling out its upscale hotel brand across EMEA. Radisson Riga is being developed in collaboration with the group's long-term partner, Astor Group. Currently named Astor Riga Hotel, it will be rebranded to the Radisson Old Town Riga Hotel in late 2018.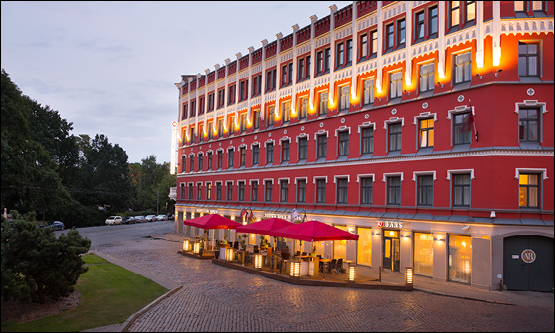 Elie Younes, Executive Vice President & Chief Development Officer of Radisson Hotel Group said:"We're delighted to sign the first Radisson hotel in the Baltics. This hotel is a great addition to our portfolio in this region, with four of our eight signature brands present in Riga. With Radisson Old Town Riga on the way, we're demonstrating our commitment to maintaining our leading position in the Baltics."
Riga is the largest city in the Baltic States. Home to 640,000 inhabitants, it's a vital economic and financial hub in the region. The city also features a UNESCO World Heritage Site in Old Town Riga, which isa key attraction for visitors and a popular entertainment district that features many cultural monuments.
"The Astor Group is excited to continue its successful partnership with Radisson Hotel Group, which started in 2016 when we jointly opened the Park Inn by Radisson Residence Riga Barona and Park Inn by Radisson Riga Valdemara. Together, we now have four hotels in Riga, and are looking forward to introducing two new brands, Radisson RED and Radisson, in the coming months," adds Jizhaku Rubanenko, from the Astor Group.
Built in 1876 by the famous Latvian architect, J.Baumanis, Radisson Old Town Riga is beautifully situated at the entrance to the Old Town. It will offer 60 designer guest rooms, a restaurant, bar and meeting rooms – as well as a summer terrace.