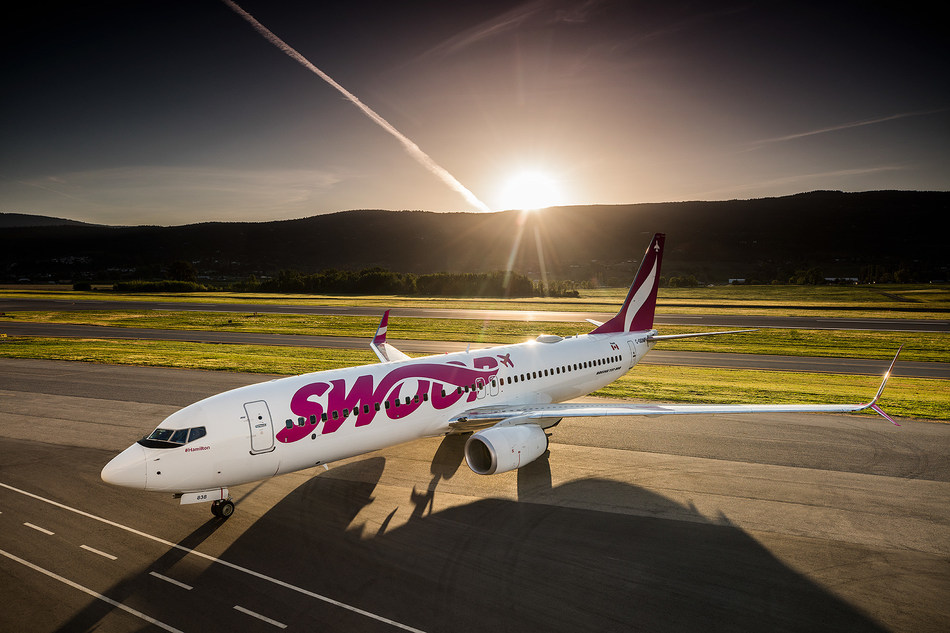 Swoop, Canada's first true ultra-low-cost carrier (ULCC), has announced its entrance into the U.S. market with five new international flight routes available for purchase through April 27, 2019. The 2018/19 winter schedule includes routes from Mesa (Phoenix) to Edmonton; Las Vegas to Hamilton (near Toronto), Edmonton and Abbotsford (near Vancouver); and Fort Lauderdale, Orlando and Tampa Bay to Hamilton.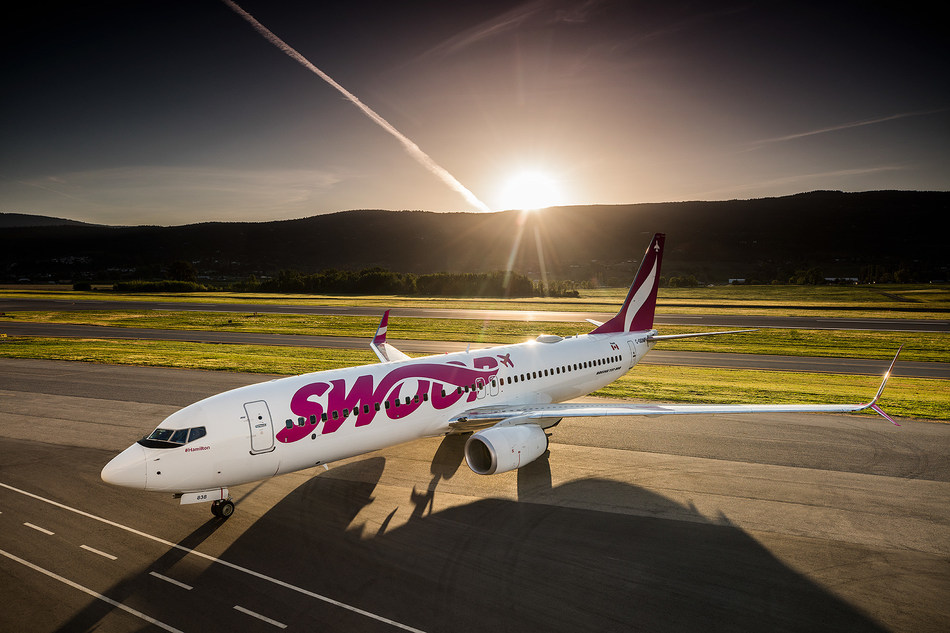 Swoop started Canadian operations on June 20, 2018 as a subsidiary of WestJet, Canada's second largest airline. Swoop operates a modern fleet of Boeing 737-800 aircraft with 189 seats and is the first ULCC in North America to offer in-seat power, Wi-Fi, and TV/movie streaming. The airline will have six aircraft in operation by the end of 2018, with four more expected in 2019.
Flights are available for booking from October 11, 2018 to April 27, 2019.
Offering completely unbundled air travel, travelers pay only for their seat and are able to customize the Swoop experience by adding the for-purchase products and services they desire including: carry-on baggage, checked baggage, priority boarding, seats with extra legroom, food, drink and inflight entertainment.