United Airlines today announced it will begin its 20th year of service to Israel with a new nonstop flight between its hub at Washington Dulles International Airport and Tel Aviv's Ben Gurion International Airport starting May 22, 2019 – subject to government approval. The new flight will be the first to be operated by a U.S. carrier between the two cities.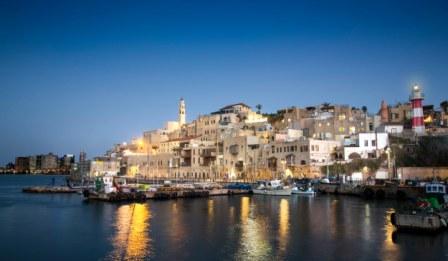 Offering more nonstop service between the United States and Tel Aviv than any other U.S. airline, United's new route to Tel Aviv will be the carrier's fourth flight to Israel. United currently operates twice-daily service between New York/Newark and Tel Aviv and daily nonstop service between San Francisco and Tel Aviv.
Washington Dulles (IAD) – Tel Aviv (TLV) Starts May 22, 2019
Flight
Frequency
City Pair
Depart
Arrive
Aircraft
UA 72
Weds, Fri, Sun
IAD – TLV
10:30 p.m.
4:30 p.m. +1
Boeing 777-200ER
UA 73
Tues, Fri, Sun
TLV – IAD
12:20 a.m.
5:50 a.m.
Boeing 777-200ER
United's new service between Washington Dulles and Tel Aviv will offer convenient connections to nearly 70 destinations in the United States, including Atlanta, Boston, Chicago, Cleveland, Houston, Dallas and Miami.
Washington Dulles, a United hub since 1986, offers customers more than 230 flights daily across its domestic network and more than 30 international flights to key business and leisure destinations to 24 countries in Europe, Asia and the Americas. The airport is the region's key gateway to international economic and tourism development.
This year, Virginia's Fairfax County Economic Development Authority announced nearly 1,000 new jobs to the area, many with direct ties to businesses based in Israel, which is known as a leader in technology, biotechnology, life sciences, pharmaceuticals and defense industries. United's new flight will offer customers convenient, nonstop access between Israel and Washington, D.C., and surrounding areas, including high-tech business centers in Fairfax and Loudoun Counties in Virginia. Customers traveling beyond Washington, D.C., will find convenient connecting opportunities to more than 200 United flights throughout the United States to key business and leisure destinations.
United Airlines has continuously served Israel since August 1999, when the airline began daily service between its New York/Newark hub and Tel Aviv, and in 2004 it increased to two flights daily. In response to a growing demand for business and tourism travel, United became the first U.S. airline to operate nonstop service between the U.S. West Coast and Tel Aviv from its hub in San Francisco in March 2016, operating three flights weekly with Boeing 787-9 aircraft. In October 2016, United increased its service to daily and earlier this year began operating its newest aircraft, the Boeing 777-300ER, from San Francisco (seasonally) and New York/Newark (year-round).