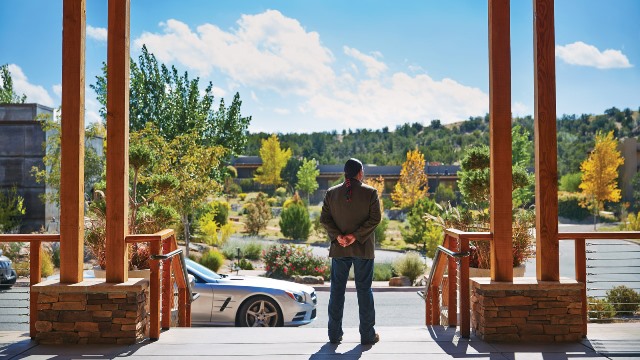 Four Seasons Resort Rancho Encantado Santa Fe, a spectacular all-season destination offering luxury, discovery and adventure in the Land Of Enchantment, has expanded its partnership with the world renowned luxury car maker Mercedes-Benz, offering new exclusive perks for Mercedes-Benz owners. The longstanding partnership between the Resort and the car maker has been a huge part of the Resort's operations with its fleet of house cars provided by the brand for guests' use while on property. Now the partnership will encompass a collection of perks exclusively for Mercedes-Benz owners.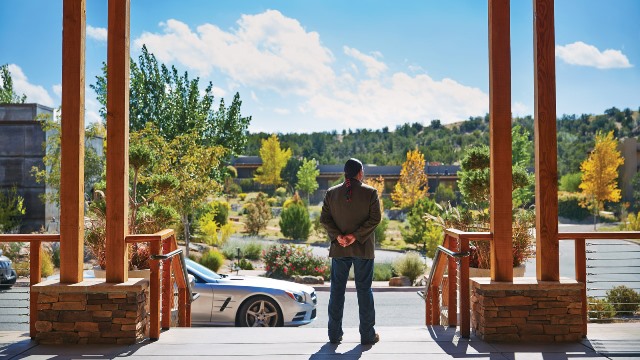 Mercedes-Benz owners will now receive premier privileges when visiting Four Seasons Resort Rancho Encantado, including a complimentary upgrade upon arrival based on availability, a 50-minute spa treatment at the Resort's luxurious Spa, a customised welcome amenity and complimentary overnight parking, as well as a complimentary cocktail and a delectable appetiser at the Resort's signature restaurant Terra. All guests staying at the Resort have access to the fleet of Mercedes-Benz house cars including the sporty SL Cabriolet and the iconic G-Wagon. Guests can arrange to rent these house cars by contacting the front desk or concierge.
Named one of Tatler's 101 best spas in the world, the Spa at Rancho Encantado offers guests a rejuvenating respite after a day of exploring and conquering Santa Fe's rugged terrain. Embodying a fresh, holistic approach to wellness, the Spa at Rancho Encantado provides guests with a unique opportunity to engage in restorative and enriching experiences for the mind, body and spirit. Mercedes-Benz owners can indulge of myriad 50-minute treatments such as the Sacred Stone Massage combining the therapist's hands with alternating hot and cold river stones to melt away tension, or the Altitude Adjustment Massage helping the body to adapt and establish equilibrium at Santa Fe's 7,000 foot (2,100 metre) elevation. In addition to spa treatments, guests can also enjoy yoga and meditation inside the new luxury teepee and deck built on the Resort's spiritual vortex.
The Resort's signature restaurant Terra showcases flavours of northern New Mexico with Executive Chef Kai Autenrieth blending global influences with the freshest local produce. Mercedes-Benz owners receive a complimentary cocktail from lead bartender Larry Fleming, to enjoy alongside an appetiser from the Terra kitchen.
Tucked into the Sangre de Cristo foothills just minutes from downtown Santa Fe, Four Seasons Resort Rancho Encantado is a mecca for mind, body and spirit. Enjoying beautiful year-round climate, the Resort plays host to an incredible array of adventures, from whitewater rafting and hot air ballooning to horse-back riding and snow-shoeing, with Santa Fe Ski Basin just 35 miles (56 kilometres) from the Resort. Four Seasons Resort Rancho Encantado is a destination in itself, and offers a truly transformative travel experience for travellers, calling on its native culture and majestic surroundings to help guests relax and reconnect.