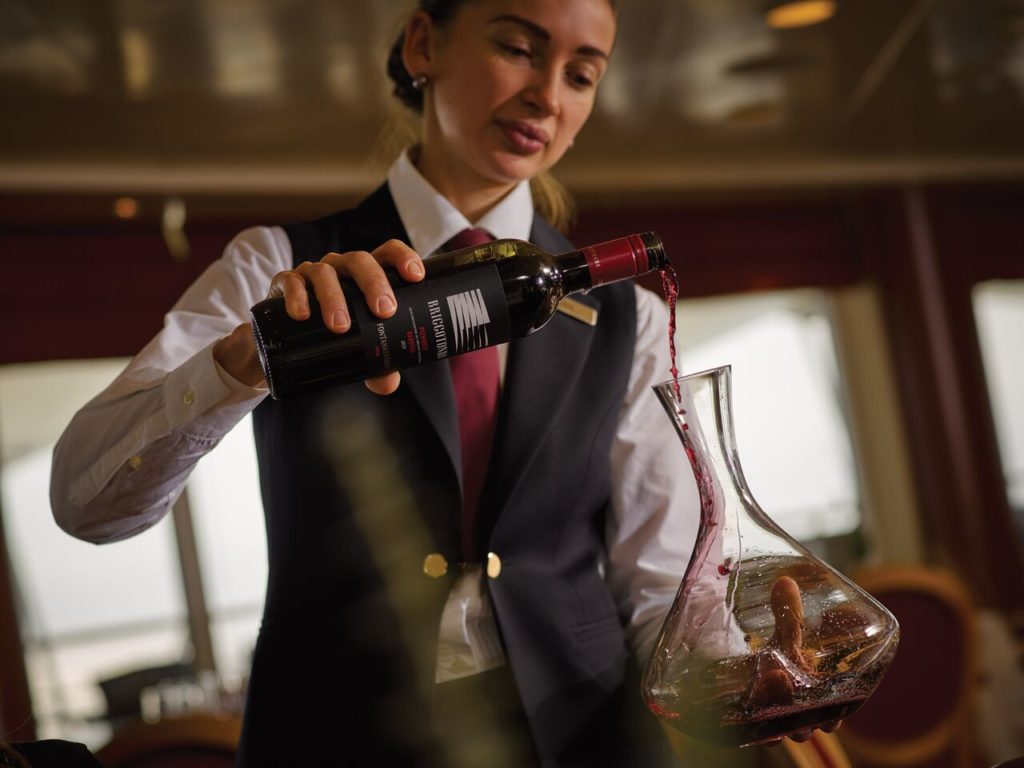 Ultra-luxury cruise line, Silversea, has developed a spectacular wine programme to bolster its reputation as the top purveyor of wines at sea.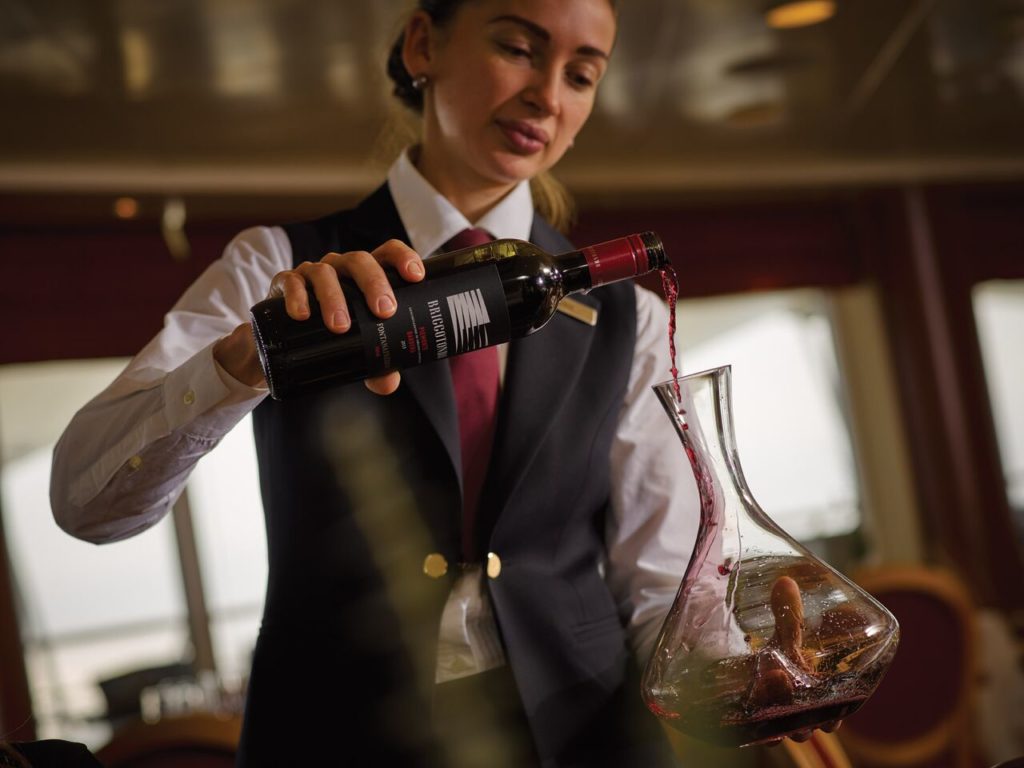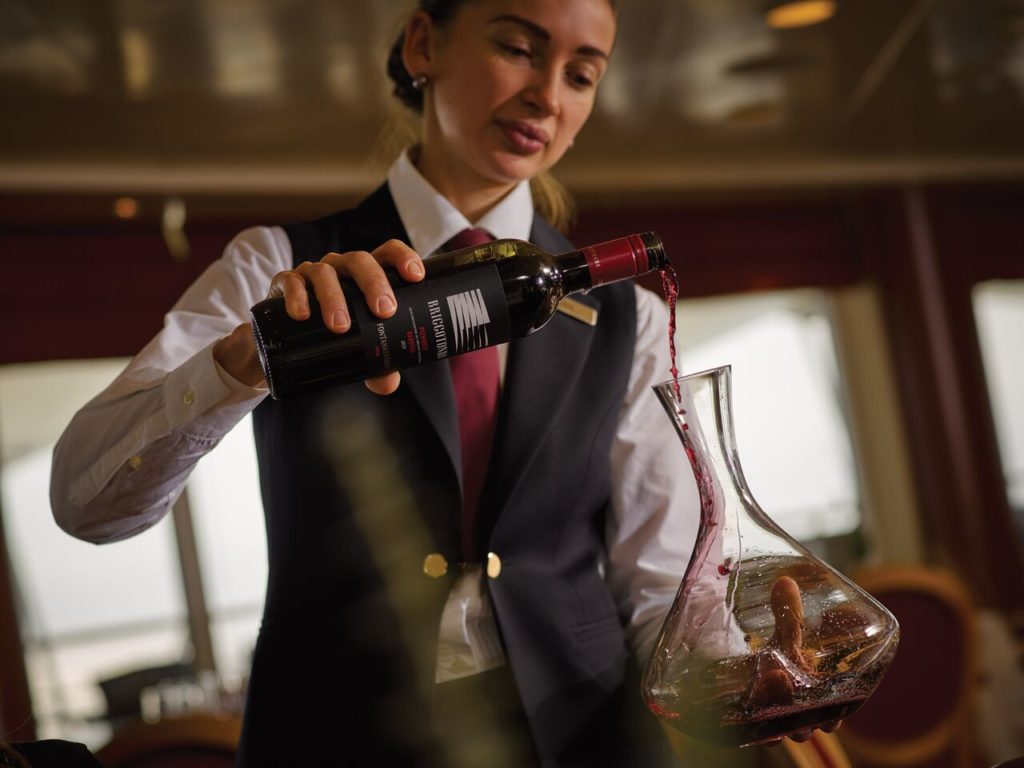 Selected by the cruise line's expert Wine Ambassador, Lawrence d'Almeida, approximately 160 different wines populate Silversea's wine selection, which is lauded by wine experts for including one of the largest and broadest choices of complimentary wines aboard any cruise ship, with roughly 70 different labels. Every major wine region in the world is represented in the complimentary range, as well as every major wine grape, yet Italian wines are particularly well-represented as an homage to the cruise line's heritage. When relevant to the ships' visited destination, local wines are added to Silversea's wine selection, enabling guests to travel deeper by sampling fine wines from across the world.
Designed with wine-related destinations in mind and hosted either by Silversea's Wine Ambassador himself or by qualified master sommeliers, the cruise line's range of themed wine voyages unlocks a number of unique oenological experiences across the world, from onboard lectures and tastings to shore-based excursions. The themed wine voyages enable guests to sample an exceptional range of wines and expand their knowledge, while visiting spectacular destinations and enjoying authentic moments.
Departing October 18 and arriving October 31, 2018, Silversea's Silver Whisper will cruise between Lisbon and Fort Lauderdale for Silversea's next wine voyage, for which the cruise line has partnered with Comitato Grandi Cru d'Italia and the American Fine Wine Competition. The cruise will introduce guests to both 'old world' and 'new world' wines, in line with the ship's movement across the Atlantic. First, guests will be able to sample approximately 33 different varieties of high-class Italian wines, which will be provided by Comitato Grandi Cru d'Italia – a celebrated committee that unites the top Italian wineries to protect and promote the prestige of the country's most illustrious wines. Subsequently, an addition 19 varieties of America's best wines will be available, thanks to Silversea's partnership with the American Fine Wine Competition. Vintners, journalists, wine magazine publishers and co-founders of the prestigious American Fine Wine Competition (AFWC), Monty and Sara Preiser of Napa and Florida will join the voyage as instructors/hosts. The Preisers will present AFWC's Double Gold Medal-winning wines and/or bottles from wineries named as 'Winery of the Year' to guests of the voyage.
Illustrious members of the ASPI sommelier association, Giuseppe Vaccarini and Gennaro Buono, former best sommelier in the world and the best sommelier in Italy respectively, will each join a segment of the trans-Atlantic voyage – to the great benefit of the guests: Vaccarini will accompany guests on various wine-related shore excursions, while Buono will host an accredited propaedeutic sommelier course, meaning participating guests will disembark Silver Whisper with a recognised sommelier qualification.
A further four wine voyages are scheduled for 2019:
• Departing Auckland on January 20 and arriving in Sydney on February 2, Silversea's flagship, Silver Muse, will host the first wine voyage of 2019. Hosted by Lawrence d'Almeida, the cruise will introduce guests to various wine varieties and vintages in an intimate environment. In New Zealand, guests will be able to enjoy a half day tour of Gisborne's wine region; trips to wineries in Picton; and a tour of the Marlborough region. In Australia, guests will experience a trip to the Ghost Rock Vineyard, among other attractions.
• On Feb 2, Silver Whisper will depart Sydney for Bali (Benoa), arriving on Feb 16. Also hosted by Silversea's expert Wine Ambassador, the 14-day voyage will visit Brisbane, Cairns, Darwin and Komodo. A wide variety of carefully chosen Australian wines will be added to the Complimentary wine selection. Among the enrichments, guests can enjoy a private tour of the iconic Sirromet Winery in Queensland.
• Silversea's Silver Cloud will cruise between Lisbon and Amsterdam between May 1 and May 13, transporting guests to some of Europe's prime winemaking regions. Visiting Oporto, La Coruna, Gijon, Bilbao, Bordeaux, Belle Ile, Douarnenez, Saint Malo and Le Havre, the 12-day voyage will also incorporate opportunities to sample fine gastronomy from across the continent, especially in Bordeaux, where guests will enjoy an overnight stay. For this particular voyage, Silversea's Wine Ambassador will select different wines from each country on the itinerary. Guests will benefit from interesting wine lectures and tastings on board.
• Between May 19 and June 2, Silver Whisper will cruise between London (Greenwich) and Barcelona, stopping at Honfleur, Saint Malo, Bordeaux, Le Verdon (Bordeaux), Bilbao, Lisbon, Cadiz and Malaga. Along the way, guests will be able to participate in the 2019 edition of the onboard accredited sommelier course, meaning they will leave with a recognised qualification. Guests can also partake in private tours of prominent wineries throughout the voyage. "From a rare Italian wine that is virtually unheard of to the very finest bottles that no luxury establishment can be without, our range of wines – both complimentary and premium – is tailored to provide our guests with an insight into the world's best wines," says Birgit Vadlau, F&B Director. "Our offering of fine wines is unmatched on any other all-inclusive programme at sea. Our wine voyages exemplify the exceptional range of experiences that guests can enjoy through Silversea and incorporate the finest tastes of the visited destinations."