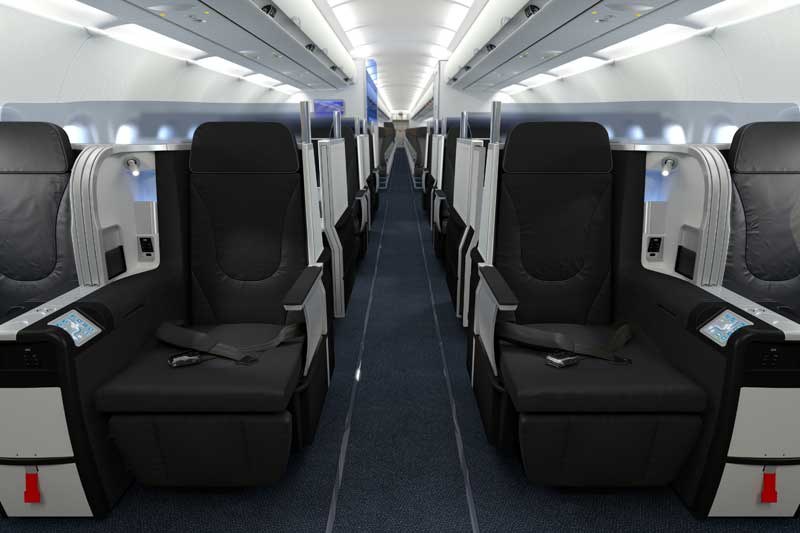 JetBlue today announced it is once again answering calls from customers for more Mint flights with the addition of two new routes to feature the airline's popular premium service with lie-flat seating. Later this year, JetBlue will begin operating seasonal Saturday Mint service between New York's John F. Kennedy International Airport (JFK) and Liberia, Costa Rica's Daniel Oduber Quirós International Airport (LIR), and between Boston Logan International Airport (BOS) and St. Lucia's Hewanorra International Airport (UVF).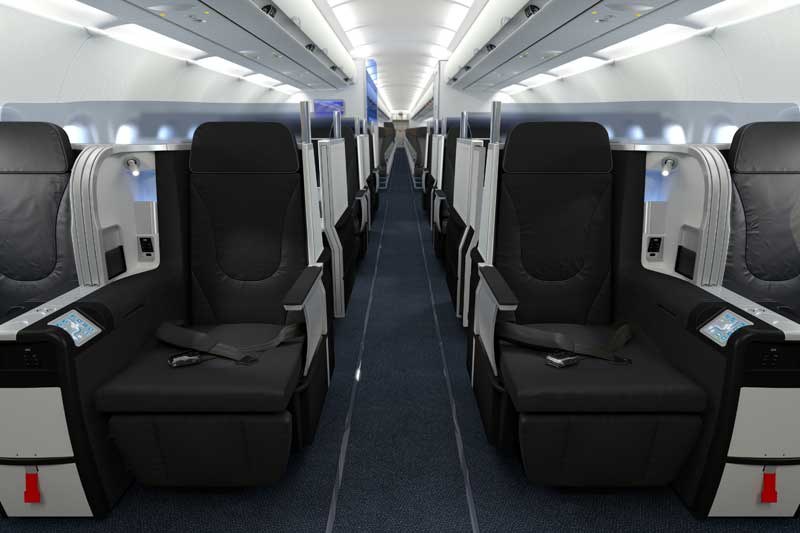 Liberia becomes JetBlue's first Mint city in Latin America and JetBlue will be the only airline to operate regularly scheduled flights with a lie-flat premium seat between Costa Rica and the U.S. With the addition of Liberia, JetBlue will now serve 12 cities with Mint flights from its New York-JFK focus city. In Boston, where JetBlue is the top airline in both number of flights and number of customers, new St. Lucia Mint service will bring Mint to nine routes from Logan. No other airline in Boston offers a premium lie-flat seat on as many routes.
JetBlue also announced that Saturday Mint flights to St. Maarten's Princess Juliana International Airport (SXM) from New York-JFK will resume in February 2019. Additionally, the airline will launch new Saturday Mint service to St. Maarten from Boston, also in February 2019. JetBlue's Mint flights to St. Maarten are part of the airline's broader commitment to the Caribbean destination as it increases capacity in the market.
JetBlue's Airbus A321 With Mint Offers Every Customer A Better Flight
Mint offers a completely rethought design and a more personal approach to service, addressing the needs of the modern traveler. Mint features exceptional hospitality from specially trained crewmembers.
Favorite Mint features include lie-flat seating, a signature cocktail, a tapas-style menu by New York City restaurant Saxon + Parole, fresh espresso from the first purpose-built cappuccino machine for a U.S. airline, amenity kits by Hayward and Hopper, and dessert from local artisanal ice cream makers based in Mint cities.
Since launching in 2014, Mint has become a favorite way for celebrities, technology executives, creatives, and entrepreneurs to travel across the country. Mint was recognized by Fast Company's Innovation By Design Awards, which honors innovative and disruptive design that pushes boundaries and seeks to change the world.
All customers will benefit from JetBlue's new Airbus A321 with Mint aircraft, which features the airline's new core experience for customers seated throughout the entire aircraft.
Features of the A321 core interior include 10-inch television screens offering free entertainment, comfortable seats with the most legroom in coach (a) and power outlets accessible to all customers. JetBlue's popular marketplace, a self-serve station full of free snacks, sodas and water for customers to enjoy at their convenience, is also available throughout the flight. And all A321 aircraft offer JetBlue's free Fly-Fi high-speed broadband Internet service (b) and access to JetBlue's Hub content on personal devices and first-run Hollywood movies.