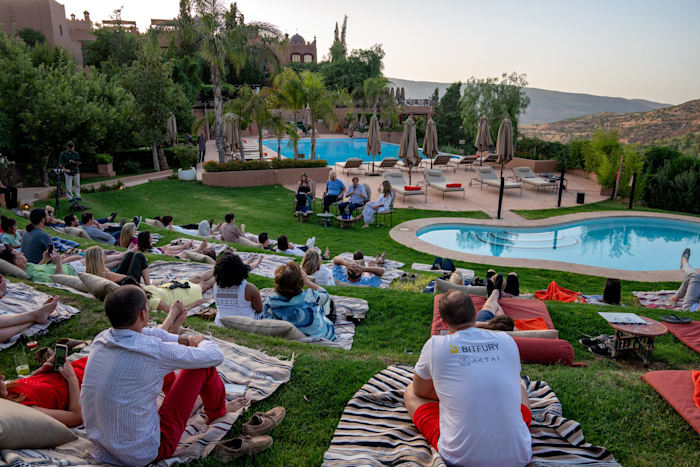 Hosted by the Bitfury Group and ACTAI Global, the summit brought together innovators, government officials and thought leaders from around the world to discuss the many ways blockchain technology can improve systems and services people use every day.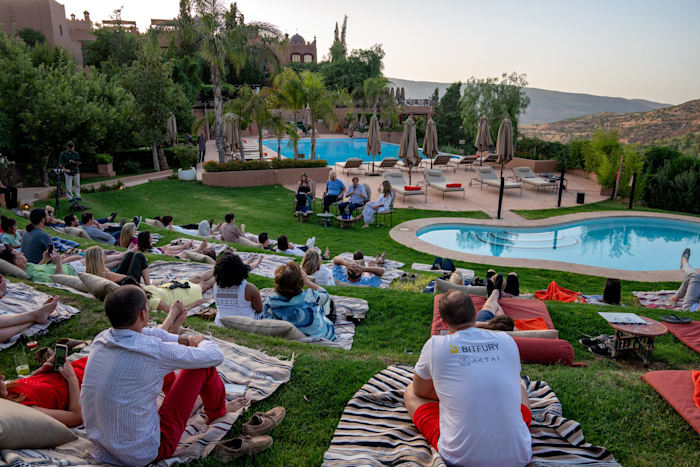 More than 40 guests met for three days of panel discussions on a wide variety of blockchain solutions. They ate delicious meals on the terrace and engaged in round-the-clock conversation about how to use this innovative technology to make positive change in the world.
Guests made midday excursions to the Eve Branson Foundation craft center, took scenic hikes through the High Atlas Mountains and drank tea in the courtyard. They took Moroccan cooking courses, rode one of our resident mules through the mountains, played tennis and spent afternoons networking by the pool.