Finnair is launching a new high-speed internet service on its narrow-body Airbus fleet on European flights. From July 19 onwards, Finnair customers will be able to enjoy the industry's fastest in-flight connection speeds—even gate-to-gate—enabling each customer to use the internet as they do on the ground, from web surfing and online shopping to listening to music and even watching movies and TV shows from popular video streaming services.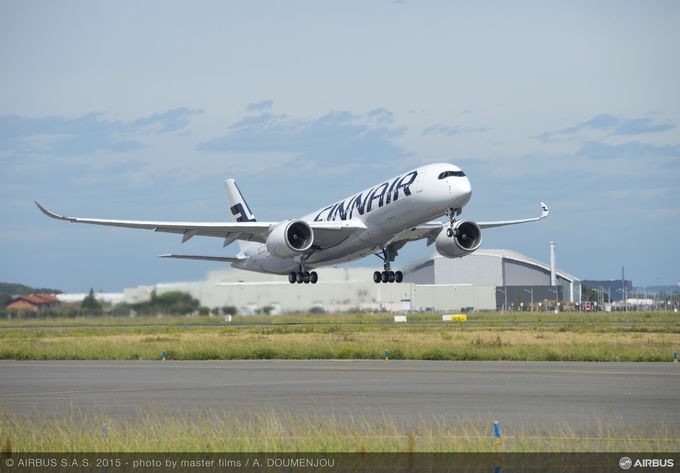 Finnair partnered with global communications company, Viasat Inc. to deliver the high-speed in-flight internet service, which has already been installed on 6 of Finnair's narrow body Airbus aircraft. By the end of this summer about 20 aircraft are expected to be installed with internet connectivity, with the entire narrow-body Airbus fleet expected to be internet connected by summer 2019.
Finnair now invites its customers to test the service free of charge during the testing period, which runs for two months. During this testing period, Finnair gathers information on system functionality and feedback on the overall customer experience.
Viasat's Don Buchman, vice president and general manager, Commercial Aviation added, "Finnair is a customer-focused airline bringing the latest technology to their fleet to ensure advanced passenger engagement. We're proud to partner with them, and provide onboard internet experiences that deliver on unmatched speed and quality. In entering the passenger testing phase, we'll be gaining the critical insights needed to further optimize our service to ensure Finnair customers get a unique experience built around their needs, interests and usage behaviors."
Internet connection on European flights:
Coverage: Once the installations are complete, the in-flight internet connection will be available on most of Finnair's European flights. There are some limitations above sea areas like the Bay of Biscay and the North Sea where the satellite coverage and connectivity are unavailable. Some restrictions also apply over

Latvia

,

Lithuania

, parts of

Belarus

and

Russia

. Restrictions may also apply to gate-to-gate internet service availability due to specific country and aviation agency regulations. Finnair already provides internet connection on all its long-haul flights.
Pricing: Internet connectivity will be complimentary on European flights during the testing period, which lasts for two months. Finnair will announce pricing after the testing period is complete.
Nordic Sky portal: The Nordic Sky portal is available for all Finnair customers onboard aircraft equipped with an internet connection. Customers do not need to get an internet connection to access the Nordic Sky portal, but they can enjoy various digital services such as news, shopping, access to Finnair Customer Care and check their flight connections. Access to Nordic Sky portal is free of charge on all Finnair flights.
Device support: All Wi-Fi enabled mobile phones, tablets and laptops will be able to access the new high-speed in-flight internet service.
About Finnair