Princess Cruises today announced a thirst-quenching deal with the Sip and Sail promotion offering free beverages on board. Six to 56 day cruises to destinations around the globe and cruisetours sailing summer 2019 to spring 2020 are on sale now.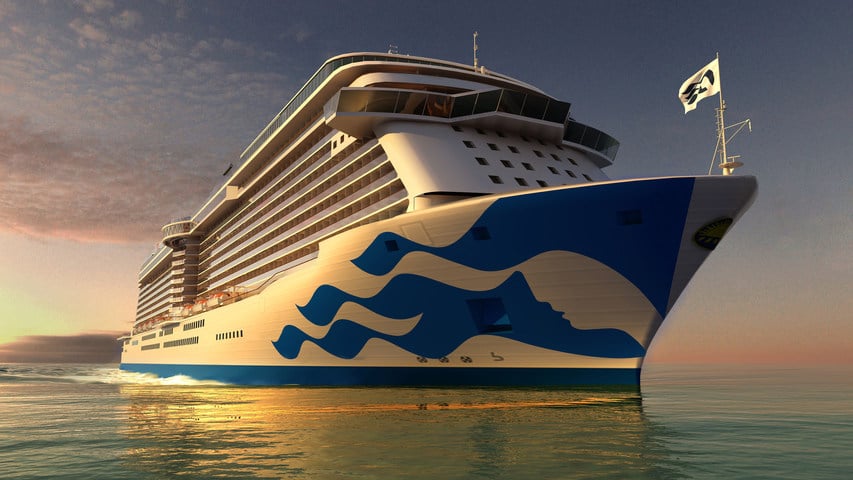 In addition to destinations on sale, Sip and Sail includes offers to sweeten the deal. Guests booking balcony, mini-suite or suite staterooms will receive a free Premier Beverage Package for two people. Plus, free Unlimited Soda & More Packages for third and fourth guests in the stateroom.
The Premier Beverage Package includes beer, wine by the glass and cocktails $12 USD and under, all non-alcoholic beverages including bottled water (500ml only), fountain sodas, fresh juices (if available), specialty coffees and teas, Gong Cha items, Frappes at Coffee & Cones, milk shakes (if available) and energy drinks. Additionally, all bottles of wine, one liter bottles of water, canned soda and bottled juices can be purchased at 25% discount from the menu price.
Guests can also take advantage of a refundable, reduced deposit of 10% of cruise fare per guest.
Examples of Sip and Sail cruise deals include:

Alaska cruise — 7 days: $1,749 balcony stateroom; $2,049 mini-suite stateroom
Alaska cruisetour — 11 nights: $2,599 balcony stateroom; $2,899 mini-suite stateroom
Caribbean cruise — 7 days: $1,399 balcony stateroom; $1,699 mini-suite stateroom
Mediterranean cruise — 7 days: $1,699 balcony stateroom; $1,999 mini-suite stateroom
British Isles cruise — 12 days: $2,949 balcony stateroom; $3,449 mini-suite stateroom
Scandinavia & Russia cruise —11 days: $2,649 balcony stateroom; $3,149 mini-suite stateroom