Dubbed the 'global generation', over half of all millennials would consider moving abroad for work opportunities, and an increasing amount are starting their own business ventures. With possibilities of owning a home becoming increasingly difficult in the world's cities, rent prices soaring and the political climate changing, research shows that millennials are less financially stable compared to previous generations.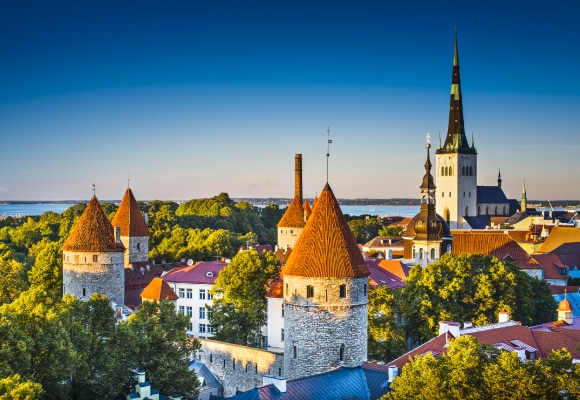 GoCompare has released data to reveal the best places for millennials to start a business, measuring the ease of registering property, starting and running a business on a day-to-day level, trading across borders, and diversity, among other metrics.
New research has revealed Tallinn in Estonia to be the world's best city for millennials starting a business, with Canada winning as a country overall – with four of its major cities, Vancouver, Ottawa, Montreal and Toronto featuring in the top ten.
Millennials are the backbone of the "digital nomad" generation, meaning finding hubs for opportunities, innovation and entrepreneurialism are becoming increasingly more sought after.
The Top 5 Locations include:
Tallinn – A reputation for being digitally-savvy, Tallinn tops the leaderboard. The city has scored highly for its ease for registering property, starting, and running a business. Tallinn also has the best cost of living compared to all European, and North American cities.
Toronto – Four of Canada's cities featured in the top ten, with Toronto taking the second spot. A leading city in tech innovation, Toronto is one of best destinations for applying for credit, starting a business and paying taxes, making it the best location in North America for entrepreneurs.
New Zealand – Out of the top ten, New Zealand is the best city for starting and running a business. They also rank fourth for biotech potential – with the highest density of PhD graduates in Life Sciences in the world. New Zealand also scores highly for diversity, making it one of the best places for women and immigrants to start businesses.
Singapore – A financial and technological hub, Singapore is home to over 270 Fintech startups, making it the frontrunner of Fintech space across Asia. Singapore also scores highly for starting and running a business, making it an attractive location outside of the West.
London – With London's tech sector fuelling the growth for its digital economy, the capital ranked 2nd for diversity (Silicon Valley in 1st), with 42% of business owners originally from outside the UK. Despite a high living cost, London still scores highly amongst all other metrics, still making it a popular destination for entrepreneurs.
What are millennial entrepreneurs looking for?
With opportunities to travel and being globally-connected being important to most millennials, many are looking outside of their home countries to start their own businesses. Here are some of the key factors in attracting young entrepreneurs:
Digitally-Savvy Cities
Digital connectivity is a non-negotiable in the 21st-century working world, where location-independent entrepreneurs are set to dominate.
Despite not featuring in the top ten, Moscow leads the way for public WiFi hotspots, offering a total of 41,250
Featuring at number 26, Helsinki offers the fastest internet connectivity, racing ahead with 17.4mbps
Ironically, those inside of the top ten, including Silicon Valley and London offer some of the slowest WiFi, at 3.7mbps
Diversity is Key
Diversity in business broadly equates to fairer representation across the whole of society. In this study, diversity was ranked according to the relative number of businesses with female and/or immigrant founders.
Silicon Valley led the way on the diversity front, with London taking second.
Cost of Living
Millennials around the world are notoriously trapped by soaring rents and ever-less attainable property ladders.
Of the top ten, the stats reveal that most have a relatively high cost of living, however, Ottawa and Vancouver are notable exceptions
Perhaps surprisingly, Singapore ranked as having a higher cost of living than London.