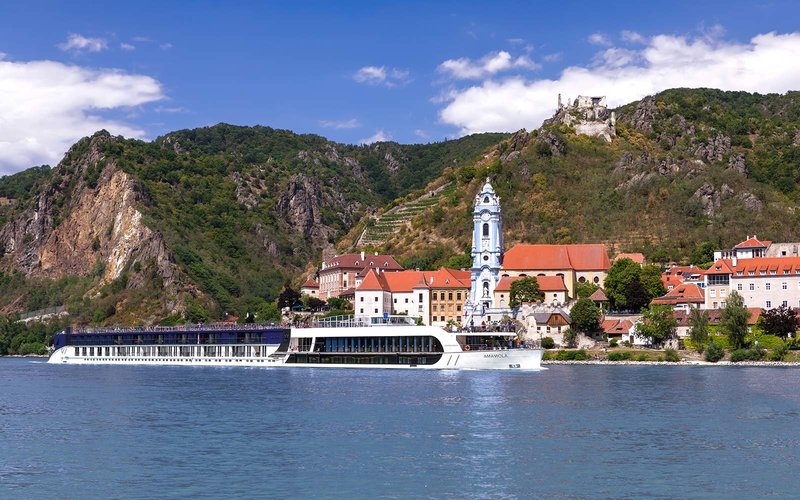 AmaWaterways today announced the unique opportunity for travelers to experience the splendor of the Danube river this fall, alongside co-owners Rudi Schreiner and Kristin Karst. Offering two departure dates – November 17 and November 18 – guests will have the choice of joining Schreiner, the company's president and 'godfather of river cruising,' or the charismatic executive vice president and champion of AmaWaterways' Wellness Program, Kristin Karst. Each will host their seven-night cruise, and the two will come together for one special evening on each other's ship.
"We are delighted to have the opportunity to host our longtime guests, and hopefully new cruisers, on these very special departures," said Karst. "This is our first time offering Founder's Cruises, and we look forward to meeting many new friends during these Thanksgiving week cruises and welcoming them into the AmaWaterways family!"
During these cruises, guests will have the opportunity to get to know the leaders of AmaWaterways, experience their passion for river cruising, and hear about what's on the horizon for the innovative company. Additionally, cruisers will listen to exciting stories of the early days in river cruising from Rudi — perhaps about his first river experience, a raft trip along the Amazon — and learn about Kristin's inspirational journey of moving from her home country of Germany to the U.S., taking the travel industry by storm.
Each of the Founder's Cruises will sail the Danube Serenade itinerary, departing from the medieval city of Nuremberg and cruising along the legendary Danube River, visiting beautiful cities and towns in Germany, Czech Republic and Austria, ending in Vienna where the renowned Christmas Markets will have just opened. As on all AmaWaterways ships, the festive season is officially launched during the Thanksgiving week where guests are invited to indulge in a traditional Thanksgiving feast, toasting to new and old friends alike. In addition to enjoying wonderful meals and complimentary wine and beer, guests on board these Founder's Cruises will have the option to take part in AmaWaterways' popular Wellness Program, led by a dedicated Wellness Host. Besides the choice of hiking and biking excursions, guests can also participate in group fitness classes – such as stretching, core strengthening and resistance band training – and informative lectures and discussions related to holistic wellness.