Heathrow today welcomed the arrival of two new direct routes to the Chinese cities: Wuhan and Sanya. Both destinations are a first for direct routes into Heathrow, the connection to Sanya is a first for Europe. These routes will allow for over 6,000 metric tonnes of additional cargo capacity and over 110,000 new seats for passengers travelling to the region – however, due to capacity constraints, European hub airports continue to have a competitive advantage in connecting to China.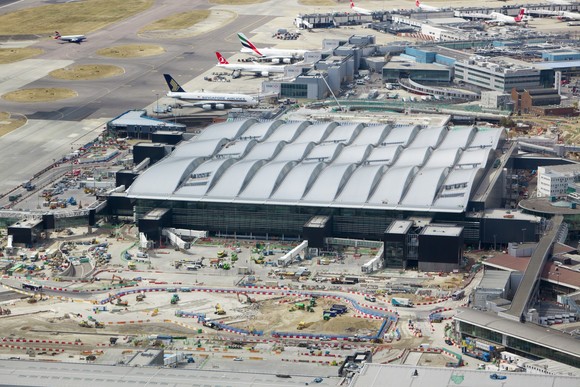 From 30 May, China Southern will launch 3 new weekly services to Wuhan, a mega-city referred to as the "Chicago of China", before beginning 2 weekly scheduled services to the popular tourist destination of Sanya on Hainan Island on 12 July.
Last year's services to China via Heathrow contributed £510m to the UK economy, and supported up to 15,000 jobs, according to Frontier Economics. While connections to Chinese cities are clearly valuable to the UK, rival EU hub airports with capacity to connect directly to 10 other Chinese destinations, including mega cities like Hangzhou, Chengdu, and Kunming, are facilitating more trade and investment to their respective countries. The Government is expected to vote on a National Policy Statement on Heathrow's plans for expansion over the coming weeks. Expansion will allow the airport the capacity to offer up to 40 new long haul destinations, as well as double its cargo capacity – providing the UK with much-needed trade infrastructure at a time when the country is looking to extend its trade relationships outside the EU.
The news of these new routes comes as Heathrow's Export Climate Index for Q1, carried out by the Centre for Economics and Business Research (CEBR), reveals that the value of exports passing through Heathrow to non-EU destinations increased by £2.9 billion compared to Q1 in 2017. However, the Export Climate Index has also shown growth in passenger numbers remains constant due the capacity constraints faced by Heathrow. Combined with the Index's evidence that sea freight is declining, there is a risk that British exporters could look for alternative routes via European Hub airports to get their goods and services to long-haul markets.