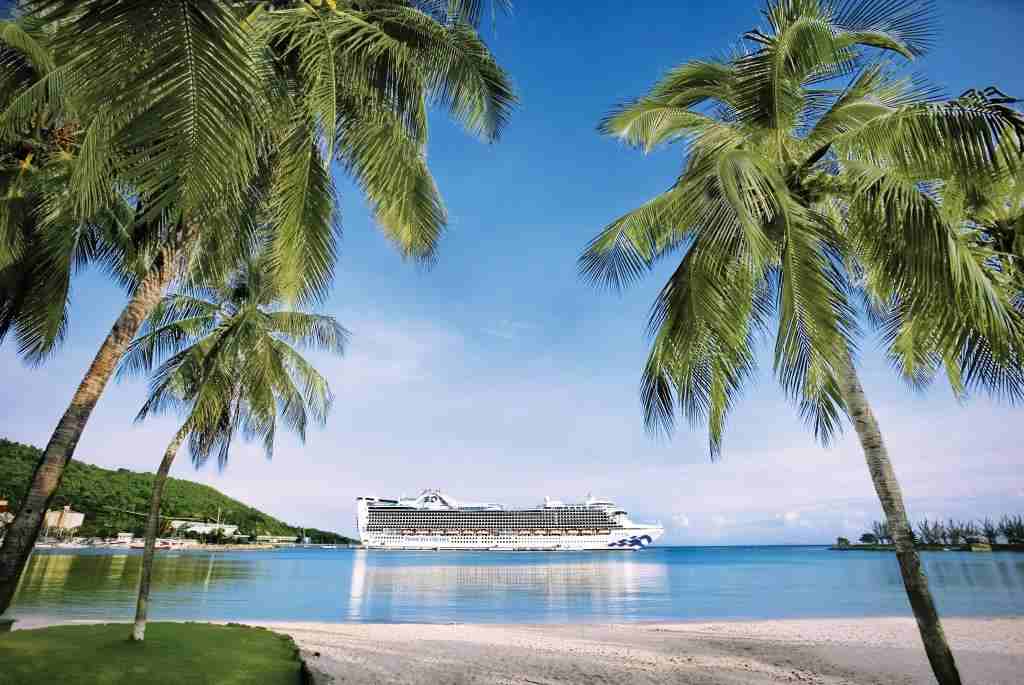 Sail with the #1 cruise line in the Panama Canal as the upcoming Princess Cruises fall 2019 through spring 2020 season is on sale today, offering the cruise line's largest deployment ever to the Panama Canal, featuring the maiden season of Emerald Princess sailing through the new locks. In 1967, Princess Cruises was the first cruise line to sail through the Panama Canal locks, and now the line carries more guests across this engineering marvel than any other cruise ship.
Emerald Princess will be the cruise line's second Neo-Panamax ship, after Caribbean Princess, to be modified during a scheduled spring 2019 drydock. The ship will traverse the new Agua Clara locks on the Atlantic side of the canal as well as the new Cocoli Locks on the Pacific Side, that opened in June 2016, as part of the 10-year, $5.4 billion "Neo-Panamax" expansion.
Princess Cruises offers three ways to experience the Panama Canal – roundtrip from Ft. Lauderdale, roundtrip from Los Angeles, or a full transit that sails ocean between Ft. Lauderdale and Los Angeles or San Francisco and Vancouver, B.C. The 2019-2020 line-up features five ships, with 10- to 21-day options, also visiting culturally rich ports in the Caribbean, Mexico, Central and South America.
Each Princess Cruises transit of the Panama Canal includes live narration from the bridge offering a glimpse into the history and insight that went into this engineering feat, as well as a day of scenic cruising through Gatun Lake. Beyond the Canal, guests will enjoy the diverse cultures of Central and South America, the rainforests and wildlife of Panama and Costa Rica, and some of the top-rated beaches of the Caribbean.
Program highlights for the 2019-2020 Panama Canal season include:
Five ships offering six itineraries and 36 departures onboard Caribean Princess, Coral Princess, Emerald Princess, Island Princess and Pacific Princess.
Six unique itineraries from four departure ports – Ft. Lauderdale, Los Angeles, San Francisco and Vancouver.
Visits to 24 destinations in 12 countries, including eight UNESCO World Heritage Sites, such as Cartagena's walled Old City.
Featuring 21 transits through the historic locks on Coral, Island or Pacific Princess and 15 transits through the new locks on Caribbean or Emerald Princess.
Robust shore excursion offerings including the Animal Planet Exclusive tour of the Sloth Sanctuary of Costa Rica, where guests may even meet sloth superstars featured on the Animal Planet.
Princess Cruises is a recognized destination leader in the cruise industry, named "Best Cruise Line for Itineraries" numerous times by Recommend magazine. More details about offerings to the Panama Canal can be found at www.princess.com/panamacanal.