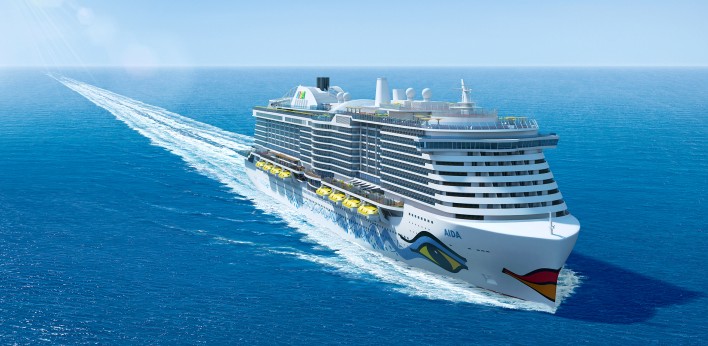 Arriving in late 2018, AIDAnova will have more than 40 different restaurants and bars on board to provide guests with an opportunity to enjoy a new level of world-class dining experiences and culinary trends.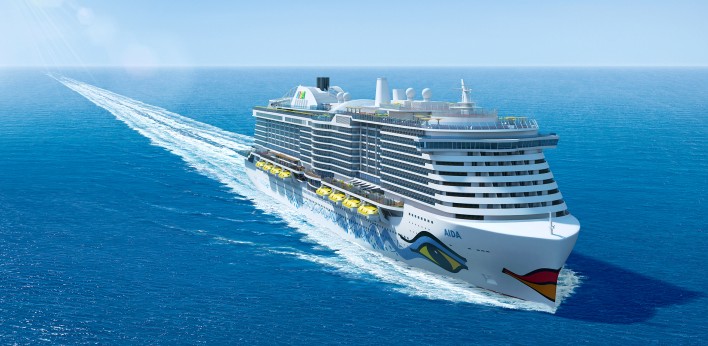 Versatile entertainment offerings include the beach club and Four Elements adventure deck, complete with three water slides and a climbing garden under the dome of a retractable glass roof, in addition to a new escape room for puzzle lovers, a 360-degree Theatrium and Studio X, a TV studio at sea.
Highlights include 20 different stateroom types, ranging from a two-deck penthouse suite to spacious family and patio cabins to comfortable single options with a balcony. The ship will also feature the Body & Soul Spa, spanning two decks and offering over 80 treatments from around the world.
AIDAnova will make history as the first cruise ship to be fully powered in port and at sea by LNG, the world's cleanest burning fossil fuel – an innovation that will reduce exhaust emissions to help protect the environment and support Carnival Corporation's aggressive sustainability goals.
The ship's next-generation, fully LNG-powered design is an evolution from the brand's previous award-winning class of ships that includes AIDAprima and AIDAperla, the first two cruise ships in the world that can use LNG while in port. AIDAnova will be followed by eight additional fully LNG-powered ships scheduled to be delivered across several Carnival Corporation brands by 2023.
AIDAnova will be christened in August with a christening show and live concert, AIDA Open Air, at the MEYER WERFT shipyard in Papenburg, Germany – the first christening of a cruise ship at the shipyard in more than 20 years. Following the ship's delivery in November 2018, AIDAnova will begin its maiden voyage from Hamburg to the Canary Islands in December.