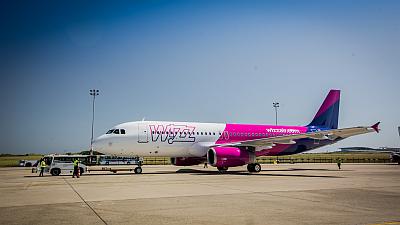 Wizz Air today announced a 50% increase of it Debrecen operations adding a second Airbus A320 aircraft at its local base in December 2018. At the same time WIZZ will launch seven long-awaited routes from Debrecen to Barcelona and Palma de Mallorca (Spain), Basel (Switzerland), Doncaster/Sheffield (United Kingdom), Dortmund (Germany), Larnaca (Cyprus) and Malta. Together with the new connections, some of the most popular services from Debrecen to Tel Aviv and Paris Beauvais, will have increased weekly frequencies – adding a total of 16 incremental flights to WIZZ's 2019 schedule from Debrecen. Tickets are already available on wizzair.com from as low as HUF 2,999.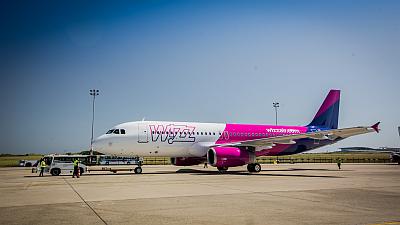 Wizz Air started its operations from Debrecen International Airport in 2012 and since then has continuously invested in its ever-growing network, always looking to bring more low-fare travel opportunities for its customers. Today's announcement brings WIZZ's investment in its Debrecen base to more than $200 million and in 2019, by increasing its operations with 50%, will offer almost 600,000 seats on 14 routes to 11 countries. The new aircraft will arrive in December 2018 and will support the service of seven new routes. Frequencies on WIZZ's most popular services from Debrecen will be increased with the arrival of the new aircraft from 2 to 3 weekly flights to Tel Aviv and Paris Beauvais. Expanding its operations in 2018 to two modern aircraft, Wizz Air will have a local staff of more 70 direct employees, and the next recruitment session is already scheduled in May in Debrecen.
Since the beginning of 2018 over 97,000 passengers have already enjoyed WIZZ's low fares, easy booking system and excellent on-board service to and from Debrecen, an increase of more than 24% compared to the same period of the previous year.