Hilton Hua Hin Resort & Spa announces the opening of a 2,449 square metre eforea spa on May 8, 2018. The spa offers an exclusive treatment menu, innovative design features and carefully selected product partners that appeal to today's global travelers. As the spa experience becomes more important to business and leisure guests, the new eforea spa located at Hilton Hua Hin Resort & Spa enhances the travel experience.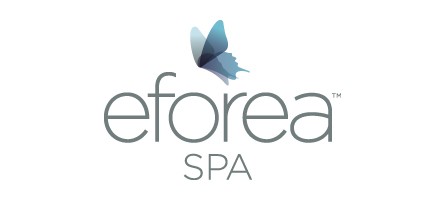 eforea spa at Hilton Hua Hin Resort & Spa promises pure relaxation and rejuvenation with targeted treatments and signature techniques. Guests are invited to enjoy their spa journey in one of ten tastefully decorated treatment rooms (including couple rooms), boasting picturesque views of the resort garden and ocean. Two lush tropical outside areas adjacent to private treatment rooms provide guests with an individualized spa experience in a private setting. The spa facilities include the eforea spa signature Vichy shower, Japanese bath, private Jacuzzis, steam room as well as a Beauty Salon. Looking for a different spa experience, guests can enjoy their treatment in the outside "sala" set in the hotel gardens.
eforea spa is an innovative global spa concept featuring signature spa journeys that pair a therapeutic approach with transformative journeys of the senses. The Essentials Journey is composed of powerful and technologically advanced treatments. The Escape Journey is a set of holistic experiences that integrate nourishing organic plant ingredients and traditional healing practices.
To enhance benefits and adapt the experience to specific needs, treatments at eforea spa Hua Hin will be enriched with tea extracts according to the desired effect, creating a synergy between the well-known wellness benefits of different types of teas and the chosen spa journey.
eforea spa at Hilton Hua Hin Resort & Spa features some of the world's top spa product brands throughout its treatment menu and retail area. THÉMAÉ offers a complete collection of high performance products made with the purest, most modern ingredients based 100 percent on the benefits of teas. Each formulation contains the precious Complexe des 4 Thes® (4 teas Elixier) which blends the regenerating white tea, the stimulating black tea, the soothing red tea and the antioxidant green tea. Each treatment enhances one of these teas and combines it with a well-balanced spring water to keep its ultimate purity. I plus Q, a locally produced product range specializes in customized wellness products, skin care, amenities and spa accessories. The authentic natural, organic and therapeutic ingredients are perfectly blended for the greatest choice of life and total wellbeing.