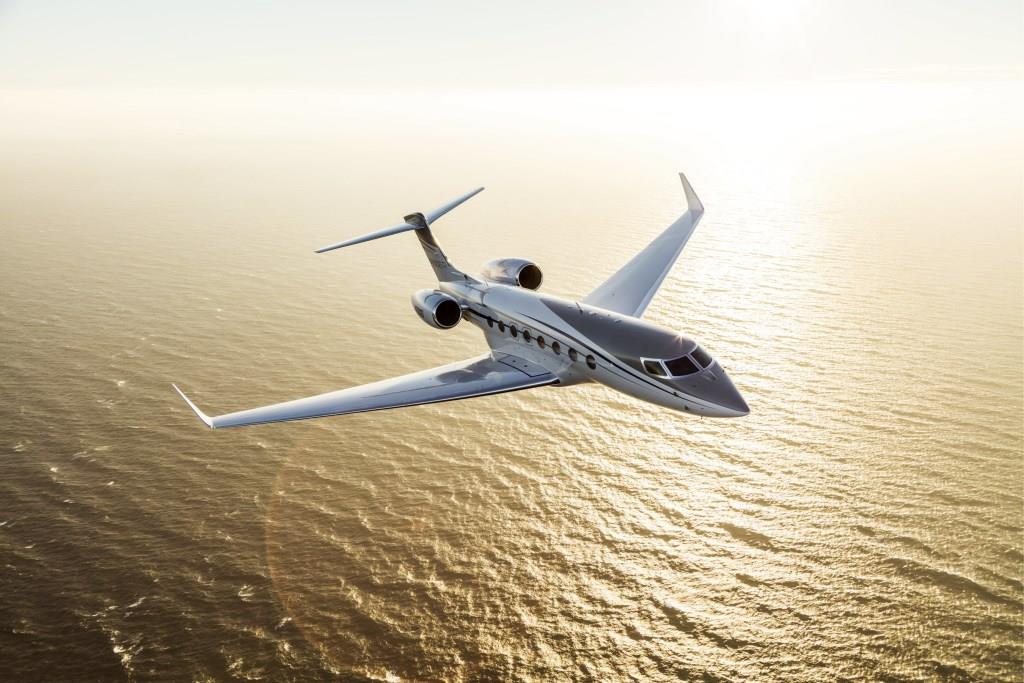 Gulfstream Aerospace Corp. today announced plans to build a new service center at Savannah/Hilton Head International Airport in response to its growing customer fleet's needs for maintenance and service. The service center is expected to open in the second quarter of 2019 and create about 200 jobs.
Gulfstream will invest approximately US$55 million to build the 202,000-square-foot/18,766-square-meter maintenance, repair and overhaul facility on the east side of the airport. The building will include hangar space, offices and back shops, and will complement the main Gulfstream Savannah Service Center, the world's largest purpose-built business jet maintenance facility.
Attending the expansion announcement event were state and local dignitaries, including Georgia Gov. Nathan Deal and U.S. Rep. Buddy Carter. The event was held at Savannah Technical College's Aviation Training Center, whose students will play a key role in Gulfstream's growth.
When the new service center, named Savannah Service Center East, is completed, Gulfstream will have more than 1 million sq ft/92,903 sq m of dedicated customer-support hangar space, offices and back shops in Savannah. Like the existing Savannah service center, the new Savannah location will offer a wide range of services, including aircraft-on-ground resources, hourly and calendar-driven airframe inspections, avionics installations and interior refurbishments.
In addition to Savannah, Gulfstream operates service centers in Brunswick, Georgia; Long Beach, California; Cahokia, Illinois; Appleton; Dallas; Las Vegas; Westfield, Massachusetts; West Palm Beach, Florida; Beijing; Sorocaba, Brazil; and Luton, England.
Savannah Technical College's aviation technology division offers associate degree, diploma and certificate programs in aircraft structural technology and aviation maintenance, including airframe and powerplant. The aviation maintenance technology program is certified by the U.S. Federal Aviation Administration. The college's nearly 30,000-sq-ft/2,787-sq-m Aviation Training Center at its Crossroads campus near Gulfstream includes labs, classrooms and a 5,000-sq-ft/465-sq m-hangar. Students also benefit from hands-on training with resources donated by Gulfstream, including a Gulfstream G100 business jet that the college has used since June 2014.