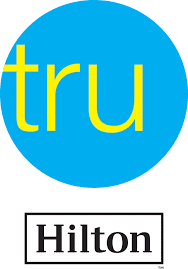 Tru by Hilton is celebrating the openings of five new hotels, three of which are the first college town properties, including Auburn, Alabama (Auburn University); Tallahassee, Florida (Florida State University) and Madison, Wisconsin (University of Wisconsin-Madison). Tru by Hilton has disrupted the midscale hotel category and continues to enter diverse areas, with upcoming hotel openings in urban, suburban, resort and interstate locations. Fresh, distinct and innovative, Tru by Hilton delivers a unique, quality experience for families, future students and alumni.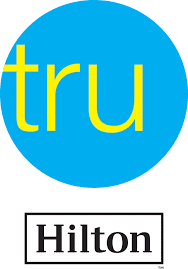 The three new properties represent the first Tru by Hilton hotels in Wisconsin, Alabama and Florida.
The 106-room Tru by Hilton Madison West is located just 15 minutes from the University of Wisconsin – Madison and a short drive from downtown Madison, where guests can enjoy shopping, dining and entertainment on State Street and in Capitol Square.
The 98-room Tru by Hilton Auburn is situated off I-85, four miles from Auburn University, where families of students and alumni alike can enjoy Tigers' games. The hotel is a 10-minute drive from downtown Auburn, where guests can shop and dine, as well as enjoy attractions like the Donald E. Davis Arboretum collection of native plants, the Jonathan Bell Lovelace Museum documenting the university's athletics history and the Jule Collins Smith Museum featuring 18th–21st century art.
The 90-room Tru by Hilton Tallahassee Central is located nine miles from Tallahassee International Airport and four miles from Florida State University and downtown Tallahassee. Guests can visit the university or spend time in downtown Tallahassee, a center for shopping, dining and attractions that include the Museum of Florida History and the 1843 Knott House Museum.
In addition to the college town properties, Tru by Hilton also recently celebrated the openings of Tru by Hilton Salt Lake City Airport, located in the SLC International Center, and Tru By Hilton Williamsville Buffalo Airport, situated next to the Buffalo Niagara International Airport and a quick drive to Niagara Falls.
Tru by Hilton properties feature the amenities and experiences that matter most to guests, including comfortable beds, smaller, more efficiently designed rooms, large bathrooms with premium bath amenities, top-rate in-room entertainment, a complimentary build-your-own "Top It" breakfast bar, a 2,880-square-foot lobby with areas for guests to work, play games, eat and lounge, and a 24/7 "Eat. & Sip." market with gourmet snacks and drinks, including single-serve wine and beer. The tech-savvy hotels feature mobile check-in, Digital Key, free Wi-Fi, remote printing, a social media wall, lobby and market tablets, and accessibility to outlets everywhere. Additionally, Tru by Hilton properties offer fitness centers that leverage the latest fitness trends including barre, TRX bands, free weights, cardio and flexibility gear.
Tru by Hilton is part of Hilton Honors, the award-winning guest-loyalty program for Hilton's 14 distinct hotel brands. Hilton Honors members who book directly through preferred Hilton channels save time and money, and gain instant access to the benefits they care about most, such as an exclusive member discount, free Wi-Fi and a flexible payment slider that allows members to choose nearly any combination of Points and money to book a stay. Members can also redeem their Points for free nights, to gain access to unique events through the Hilton Honors auction platform or to make purchases at Amazon.com with Amazon Shop with Points.