Southwest Flight 1380, which took off from New York bound for Dallas with 144 passengers and five crew members aboard, made an emergency landing in Philadelphia on Tuesday after an engine on the Boeing 737-700 ripped apart, killing bank executive Jennifer Riordan, 43.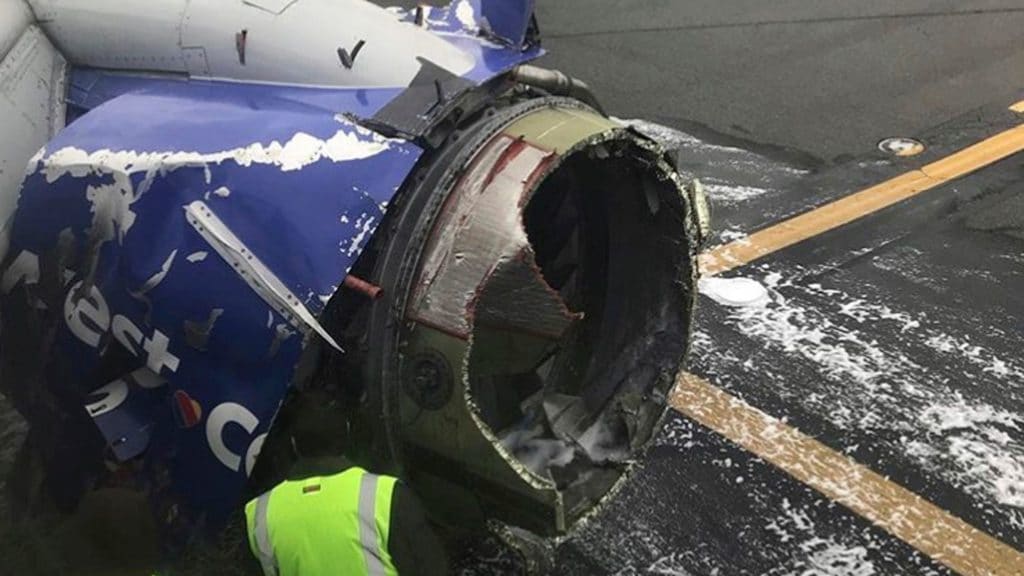 Southwest Airlines Flight 1380 suffered a catastrophic failure of its left engine while en route from New York's LaGuardia Airport to Dallas Love Field. Shrapnel from the disintegrating engine punctured the fuselage and a window causing the cabin to depressurize. Seven other passengers were also injured, but Riordan is the only fatality to result from the incident.
National Transportation Safety Board Chairman Robert Sumwalt said on Tuesday at the Philadelphia airport that a preliminary investigation found an engine fan blade missing, having apparently broken off, and that there was metal fatigue at the point where it would normally be attached.
Sumwalt said the investigation could take 12 to 15 months to complete.