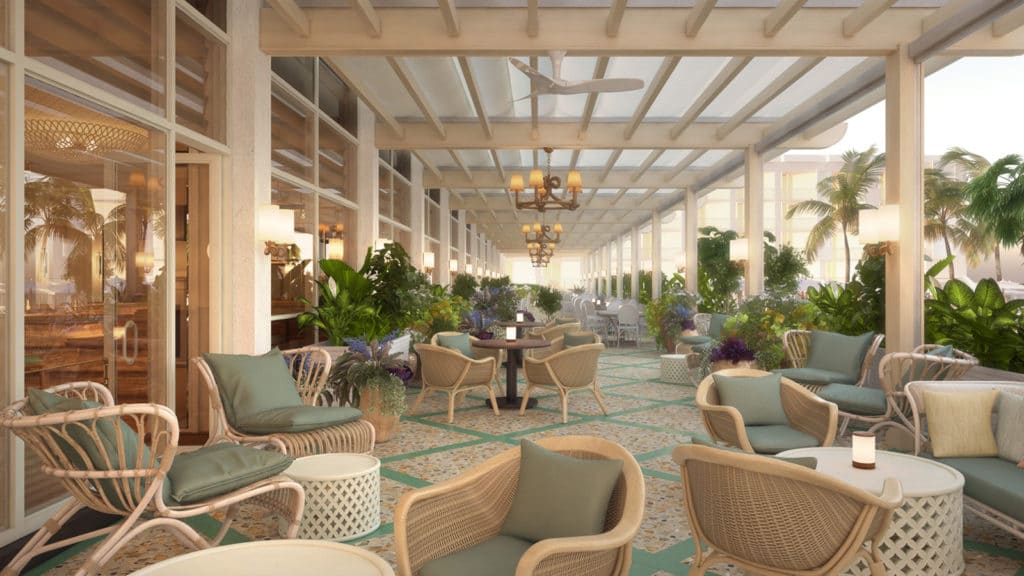 The intimate oceanfront paradise of Four Seasons Resort Palm Beach is furthering its journey as Palm Beach Island's only Five-Star, Five-Diamond resort with an incredible multimillion-dollar renovation inspired by Palm Beach's relaxed yet glamorous resort style and the heritage of the famously elegant island.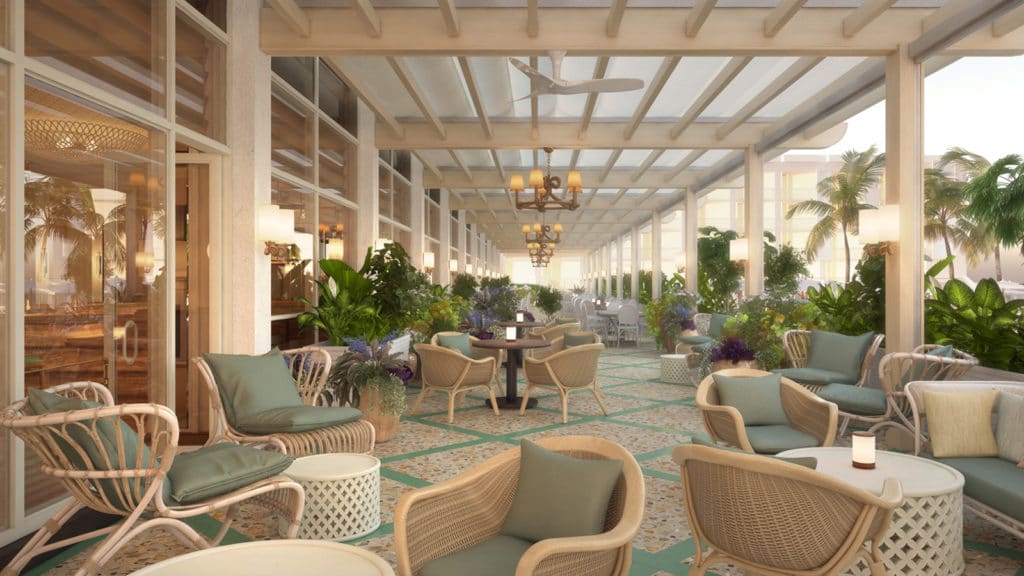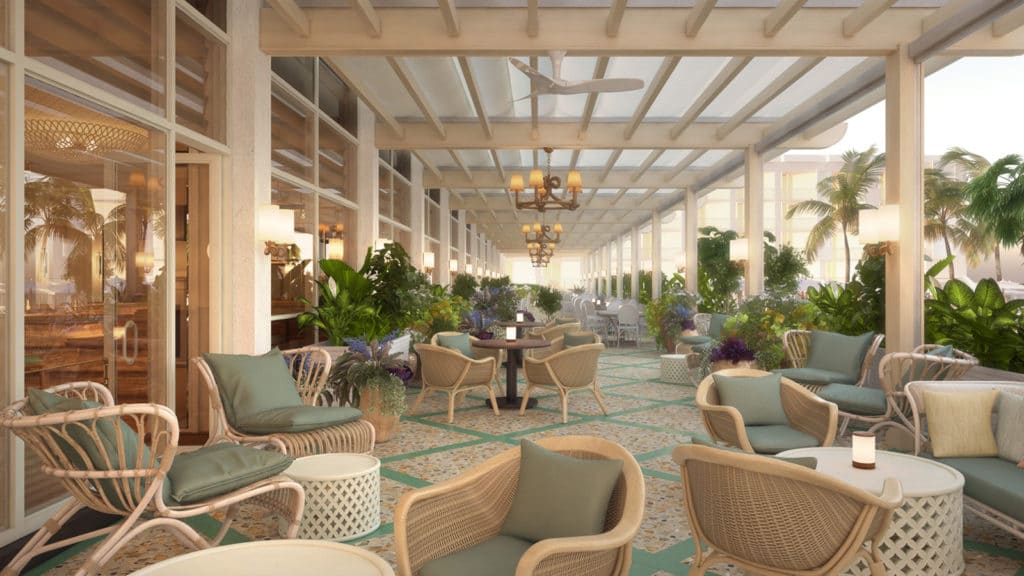 An iconic destination, home away from home for many of the world's most discerning tastemakers, Palm Beach is a treasured haven known for its oceanfront mansions, gilded charm and glittering social history. Capturing this timeless class that makes Palm Beach so alluring, the renovation pairs the Resort's beautiful shoreline with the talent of prestigious collaborators, while remaining the same at heart with genuinely warm, gracious and attentive service. Beginning June 2018, the Resort-wide renovation by interior designer Martin Brudnizki and architect Leo Daly will encompass the following:
A redesigned arrival experience as well as new landscape architecture throughout
An enhanced beach experience and a remodelled pool deck including the addition of a second pool, providing an adult only offering
Two-part redesigned guest rooms including bathrooms and balconies, and a new category of first floor guest rooms with extended balconies providing direct pool access
Brand new culinary offerings including a new signature restaurant in partnership with a world-renowned Michelin star chef as well as a new beachfront restaurant concept
Interior Design
Internationally acclaimed interior architect and designer Martin Brudnizki is the creative visionary of the Resort's new interior design. The interiors will pay homage to its coastal laid-back lifestyle and refreshing colour palette. Combining refined materials such as limed oak, honed limestone, rattan, leather and mohair velvet and a light and subtle palette of a warm off-white base with gentle hues of coral, dusty rose, pistachio and eau de nil, the new interiors will showcase a timeless design that will appeal to the area's loyal crowd, while welcoming in a new era for Resort guests.
Pool and Beach
With the open-air environment luring travellers to Palm Beach, the pool and beach experience is at the core of the Resort and a focal point of the renovation. The current pool will be remodeled with a modern aesthetic and a new second pool will provide an adult only offering, both with overflow coping details. Elegant teak lounge chairs and new cabanas will surround the re-finished pool deck and playful moments will be found such as gathered pink fabric at the underside of the umbrellas and custom patterned fabrics for the loungers.
Guest Rooms
Artfully composed to evoke Palm Beach's legacy of inherent charm and mid-century glamour, guest rooms will be redesigned including bathrooms, balconies and upgraded technology. Taking a residential approach, Martin Brudnizki's design will include a custom silk patterned wallcovering and beautiful hand-tufted wool rug.
Along with the interiors, the balcony space will be fully re-finished with vibrant eau de nil cement tiles and white powder-coat and teak hand-rails, adding a new layer of detail to the contemporary building. Also tying into the residential guest room aesthetic, the outdoor space will feature natural outdoor woven rattan framed chairs with upholstered seat cushions, a casual dining table with custom marble top and teak framed lanterns to accent the space.
Further emphasizing the Resort's close connection to shimmering waters, a new category of first floor guest rooms will also be introduced, offering a distinctive design and expanded balconies that lead directly to the pool deck, with the beach just steps beyond.
All Premier guest rooms, select suites and new direct pool access rooms will debut in fall 2018, as well as new furnished balconies on all guest rooms.
Culinary Offerings
The evolution of the Resort's culinary program will include a new signature restaurant in partnership with a celebrated Michelin star chef that will be revealed at a later date. The new restaurant will run the entire width of the Resort's main building, featuring a new design by Martin Brudnizki including a show kitchen, grand bar and cocktail lounge and private dining room, and will open onto a new pergola style outdoor dining terrace.
Additionally, the oceanfront restaurant and bar just steps from the sand will be fully renovated and capture a "warm fresh elegance meets the beach" feel, and will include a new culinary concept.
Landscape Architecture
A crowning jewel will be a monumental banyan tree at the Resort entrance. The majestic tree is five stories tall, 45 feet (14 metres) wide and will be divided into five pieces so it can be transported from its origin in Tequesta, Florida and then reassembled in its new home. Other signature trees and palms include pigeon plums, green buttonwoods, sables and Malayan coconuts.