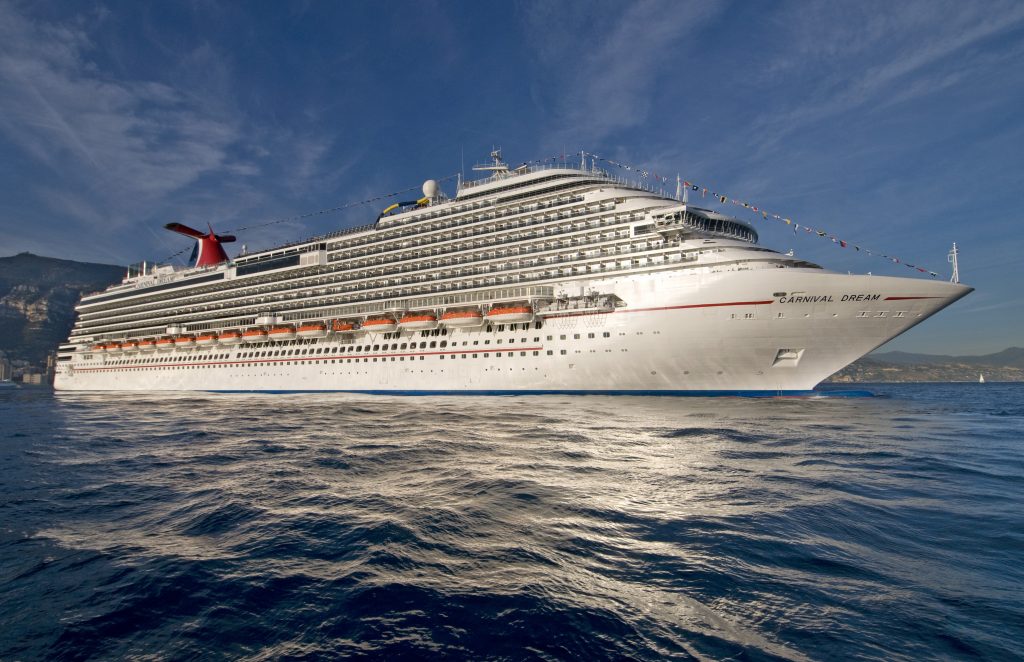 Starboard Cruise Services, an LVMH Moët Hennessy Louis Vuitton company and premier cruise retailer, will commemorate its 60-year legacy and its newest innovative retail concepts on four of the most exciting new cruise ships of 2018 at Seatrade Cruise Global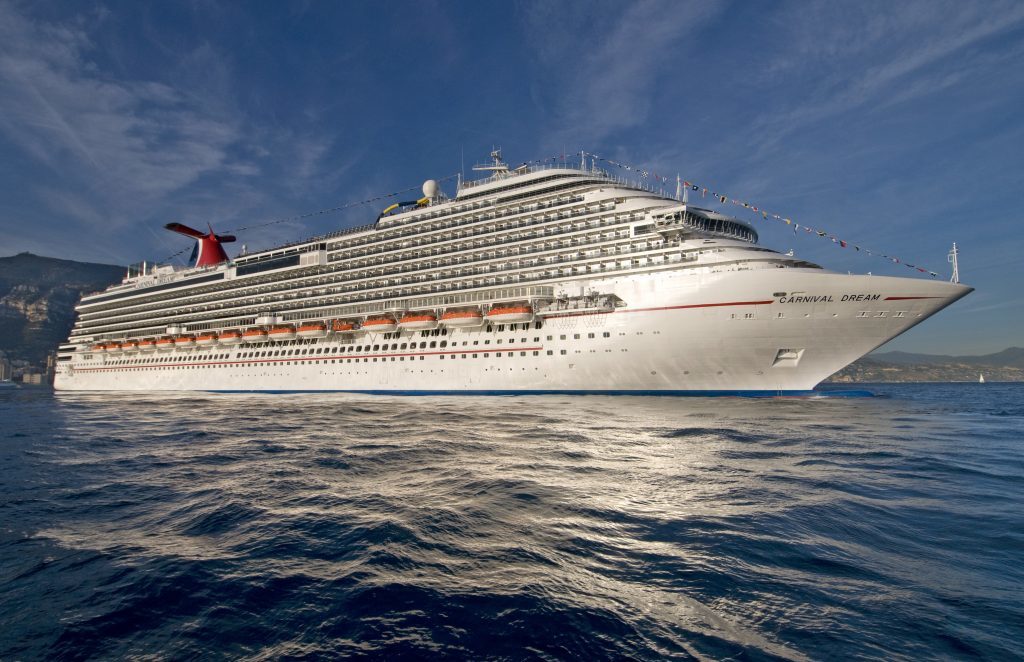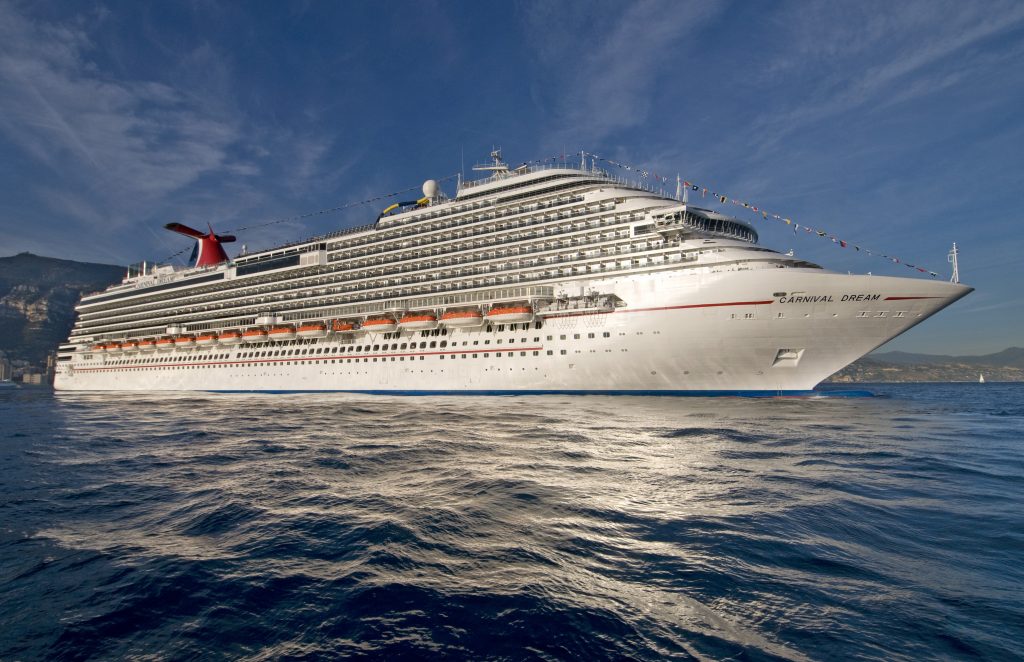 Under the leadership of President and CEO Beth Neumann, Starboard continues to dominate the cruise retail industry with its trailblazing ability to bring coveted brands, exciting new retail design, unique entertainment experiences, and exceptional guest hospitality to the cruise industry
In November 2017, Dream Cruises' newest ship, World Dream was launched with exclusive features designed by Starboard, including Asia's first Tiffany & Co. store at sea and the global marine debut for a Dior Jewelry and Watches boutique.
In 2018, Starboard will achieve new heights in shipboard retail with the debut of exclusive shops and brands on the industry's newest, largest and most anticipated ships, including Carnival Horizon, Royal Caribbean's Symphony of the Seas and Celebrity Edge. Carnival Horizon was awarded to Starboard as part of a multi-year agreement to operate retail on nine Carnival ships. Other newly executed retail agreements are a multi-year retail contract with Norwegian Cruise Line to operate retail on three megaships, and a multi-year contract with Costa Cruises including the new Costa Smeralda launching in 2019 and additional future new ships. Several more partnerships, soon to be announced, will further solidify Starboard's stature in the cruise industry.
By 2020, Starboard will operate over 360,000 square feet of cruise ship retail space, with more than 750 brands on 90+ ships, firmly establishing the company as the largest and dominant cruise retailer in the world.
In addition to being trusted by the industry's leading cruise lines, Starboard is the operator of choice for the world's most renowned brands. Throughout its 60-year history, Starboard has been a trailblazer in retail, and the first to bring coveted brands such as Bulgari, Cartier, Tiffany, Dior, Omega, IWC, Ferragamo, Kate Spade, Michael Kors, Kiehl's, La Mer, Shiseido, and Hublot to the retail cruise experience. Many are exclusive partnerships due to Starboard's expertise in brand storytelling, retail design, and delivering exceptional guest experiences with the most talented retail team at sea. But it's not only about luxury. Guided by consumer insights, popular brands like Nike, Victoria's Secret, Swarovski, Benefit, Urban Decay, Chico's, Vineyard Vines and Guess are also part of tailored merchandise offerings. And guests' desire for personalization and customization are satisfied with offerings such as O bag build-your-own handbags and Starboard's exclusive make-your-own fashion jewelry with Crystals from Swarovski. There are even fun Flip Flop Workshops where cruise guests can design their own cruise footwear.
What truly sets Starboard apart is delivering exceptional experience. "We know that guests on cruise ships are searching for the perfect memory of their vacation, not just merchandise. Cruise ships are the perfect place to entertain, delight through discovery, ensure guests are having a fun time in retail and deliver unparalleled hospitality. It's not just about buying an item at a great price — it's about capturing the joy of the vacation in a treasured keepsake," notes Neumann
Examples of the unique experiences and coveted brands Starboard is delivering on the newest ships include:
High Tea with Tiffany at Sea: The first Tiffany & Co. store at sea in Asia serves even more than a full selection of Tiffany jewelry and accessories. Guests can enjoy the Tiffany & Co. High Tea on World Dream, featuring a set menu showcasing exclusive Tiffany treats and British delicacies
Apprentice of Time: Guests aboard the Celebrity Equinox become amateur horologists, gaining appreciation for the complex inner workings and art of a Swiss timepiece movement by donning a loupe, disassembling, tinkering, and reassembling the tiny parts
What Would You Do for Love? with Dior: Finding the perfect Dior makeup look has as much to do with creating emotion as it does selecting the right color. Certified Dior beauty experts on Celebrity Equinox host a unique combination discussion and seminar. Inspired guests learn makeup looks while sharing some of the secrets to their hearts as they celebrate their personal stories with other cruise guests of "what would you do for love?"
Designer Fashion Trunk Shows: On sailings of luxury lines such as Crystal and Silversea, guests are treated to exclusive, limited edition apparel collections often presented by the fashion designers themselves
Victoria's Secret Find Your Fragrance: In celebration of the first-ever Victoria's Secret boutique on a Carnival ship debuting on Carnival Horizon, guests are invited to an interactive event in the boutique that's all about their favorite fragrances. DJ tunes and cool cocktails make it a party, as participants take a fun quiz to reveal their fragrance style
Kate Spade Eat Cake for Breakfast: Royal Caribbean's Symphony of the Seas guests will be invited to have dessert first at this event in the Kate Spade boutique on the Royal Promenade. Cake and champagne are served as guests discover Kate Spade's newest collections. The event wraps up with a unique photo opportunity at a step-and-repeat, featuring a quote from the designer herself: "She had a cocktail in her hand, and confetti in her hair," while confetti falls from the sky.
On Wednesday, March 7, 2018, Neumann will participate in Seatrade's "Designing Luxury Cruising for the Future" panel, examining cruising's new age of luxury and experientially driven services. She will discuss recent trends and provide valuable insights with key cruise executives and media in attendance.