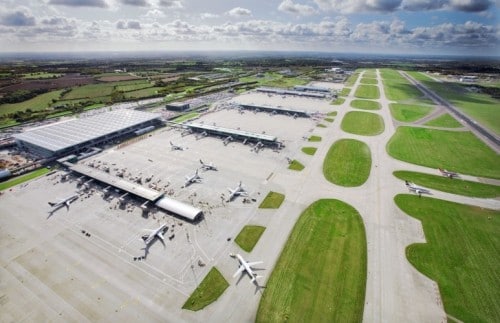 London Stansted is set to be the fastest growing airport serving the capital in 2018 with over 10.8 million airline seats available across the most extensive summer schedule offered at the airport.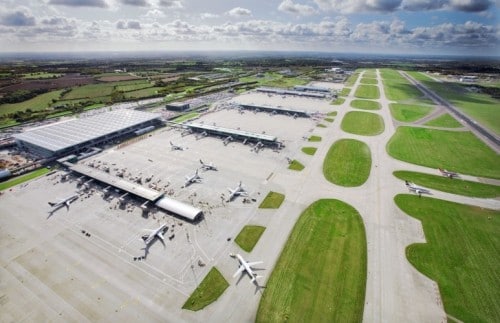 Passengers jetting off will have more choice than ever before as a host of new routes start from Stansted this summer, resulting in more than 1.2 million extra seats on offer compared to summer 2017, by far the highest growth reported at any London airport.
Stansted's growth this summer will far outstrip that of all other London airports, with a 12.1 per cent year-on-year increase in demand for runway slots, compared to 1.4 per cent at Heathrow, 2.1 per cent at Gatwick and 3.3 per cent at Luton.
Stansted will welcome five new airlines this season – Emirates, Primera Air, WOW air, Air Corsica and Widerøe – providing passengers in London and across the Eastern region with even more choice and convenience than ever before to destinations ranging from New York, Washington DC, Boston and Toronto to Dubai, Corsica, Reykjavik and Kristiansand (Norway).
The new daily Emirates service to Dubai will open up more than 100,000 seats in its first year of operation, while Primera Air's new direct transatlantic routes offers over 200,000 seats to the United States and Canada.
Existing carriers will also offer more destinations and increased capacity this summer including Ryanair's new services to Rimini and Belfast plus Jet2.com's new routes to Nice, Naples, Malta, Bodrum, Almeria, Thessaloniki, Kefalonia and Verona. Thomas Cook will operate its long-haul programme to Orlando, Las Vegas and Cancun from July in addition to re-commencing flights to Tunisia.
Flights to key business destinations have also increased, including Frankfurt with more than 80,000 additional seats, Dusseldorf with 19,000 more, double the number of seats to Belfast and 30,000 more seats to Munich.