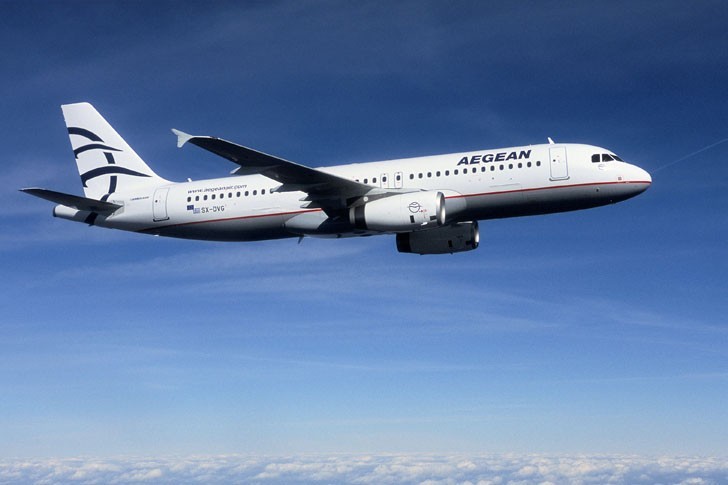 AEGEAN announces that it is proceeding with the signing of a Memorandum of Understanding (MoU) with Airbus, for the order of up to 42 new generation aircraft of the A320neo family.
The investment is valued at 5 billion USD at list prices, and it is the largest private investment in Greece. The new aircraft facilitate the offer of new services to passengers, as well as increased range capabilities for expansion to new destinations and markets. At the same time, new fleet significantly enhances the company's competitiveness through substantial operating cost savings.
The agreement includes the firm order of 30 aircraft; comprising of two types of the Airbus A320neo Family (Α320neo & A321neo), with the option for 12 additional aircraft. The order includes at least 10 aircraft of the largest type of A321neo, with an option to increase this number by further conversions from A320neo to A321neo.
Aircraft of the Α320neo Family are equipped with new generation engines and Sharklets, delivering 15% savings in fuel consumption, reduced carbon emissions and noise footprint, and increased range capabilities of additional 600 to 1,500 km (equivalent to 1 to 2 hours of extra flight hours). The aircraft have a choice of two new-generation engines from either Pratt & Whitney (PW1100G-JM), or CFM International (LEAP-1A). The company has initiated negotiations with both engine manufacturers and is expected to make an engine decision selection by July 2018.
The completion and signing of the final purchase agreement with Airbus, expected in June 2018, will allow AEGEAN to continue its successful expansion strategy, by increasing its capacity as well as renewing its existing fleet.
It should be noted, AEGEAN in 2017 operated 46 jets from the A320 family, as well as 12 turboprop aircraft. This agreement is part of the company's overall fleet expansion and renewal program, expected to take place between 2020 – 2025.