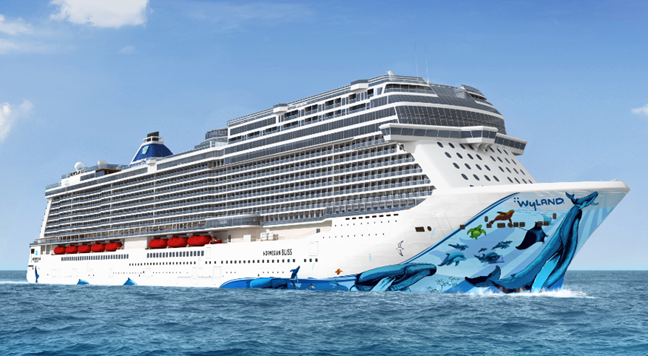 Norwegian Encore, the latest addition to Norwegian Cruise Line's fleet, will invite travelers to discover or rediscover the Caribbean islands with cruises now on sale for voyages beginning in fall of 2019. Guests can now book their cruise vacation on Norwegian's fourth Breakaway-Plus class ship, the final ship in the most successful class of the company's history. For her inaugural 2019 season, Norwegian Encore will cruise out of Miami every Sunday, and sail seven-day voyages to the Eastern Caribbean, beginning with her first journey on November 17, 2019 through April 12, 2020.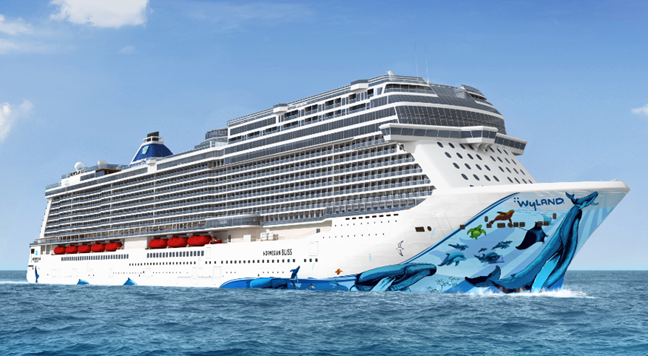 "We already look forward to the ship's amenities and interactive experiences to offer our guests the freedom and flexibility to design their cruise vacation aboard our newest ship", said Kevin Bubolz, Managing Director Europe of Norwegian Cruise Line. "In the coming months we will be sharing more details on the ship's design, accommodations, dining and onboard offerings."
Norwegian Encore's Eastern Caribbean cruises will feature some of the region's most popular destinations offering a perfect mix of leisure, culture and adventure. On this seven-day voyage, guests will first visit San Juan, Puerto Rico where they can explore everything the city has to offer. Guests can stroll through the colorful plazas and cobblestone streets of Old San Juan, tour the island's popular Bacardi Rum distillery, and visit historic sites including the Castillo San Felipe del Morro, immersing themselves in the history of the citadel. Norwegian Encore will then make her next call into St. Thomas, U.S. Virgin Islands, notably known for its picturesque beaches and snorkeling locations. Finally, guests will have the chance to revel in the isle of Tortola, British Virgin Islands and relax on its white sandy beaches while surrounded by its tropical scenery.
Norwegian Encore will make her debut in Miami in November 2019 to coincide with the scheduled completion of the new terminal at PortMiami, which will be dedicated to Norwegian Cruise Line. The terminal will feature modern elements including state-of-the-art lighting, inviting indoor and outdoor waiting areas, new technology for a more efficient checking-in process and other innovative features to enhance the overall guest experience.