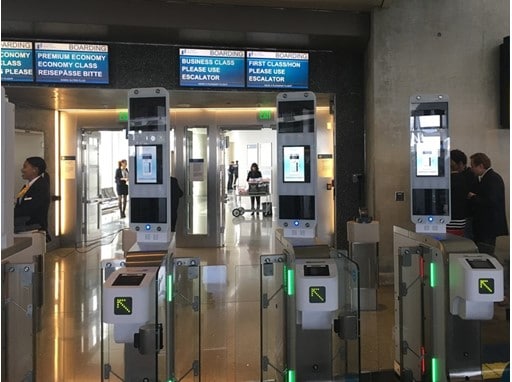 Lufthansa Group, as part of its ongoing efforts to digitalize the travel world, has launched hasslefree, one-step biometric boarding utilizing facial recognition. This innovative pilot, enabled through a collaboration with Lufthansa Group's longstanding IT partner, Amadeus, as well as U.S. Customs and Border Protection (CBP), Los Angeles World Airports Authority (LAWA), and Vision Box, is now available at Los Angeles International Airport (LAX). During initial trials, Lufthansa received very positive feedback from guests and boarded approximately 350 passengers onto an A380 in about 20 minutes.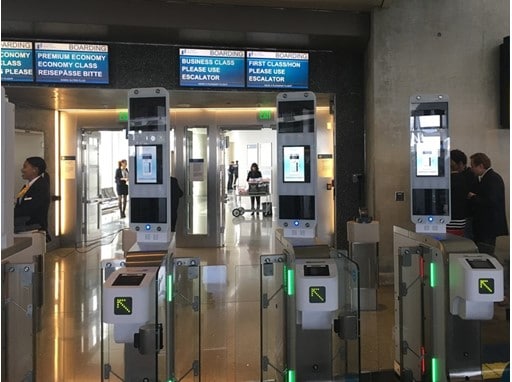 Here is how it works:
Self-boarding gates with sophisticated facial recognition cameras capture passengers' facial images as they approach the device
This image is securely sent to the CBP database for real-time matching and verification • After a successful, instantaneous match within a few seconds, the system recognizes the passenger as "boarded"
The passenger no longer needs to show a boarding pass or passport at the gate
With ever-increasing passenger volumes and airport infrastructure limitations, biometrics are becoming a key element to speed up the airport process while ensuring passenger safety and security. In the U.S., airlines will not need to create and maintain their own biometric database as it can rely on data provided from a central source – the CBP – for exceptional efficiency and accuracy.
Amadeus, the provider of Lufthansa's Passenger Service System (Altéa) which includes the Altéa Departure Control solution, developed the biometric enhancement together with Lufthansa. Following a successful trial in Los Angeles, Lufthansa intends to expand the pilot program to additional U.S. gateways and other passenger touchpoints. The trial's completion will also pave the way for other airlines using Amadeus's Altéa technology to rapidly deploy biometrics boarding for their own passengers.