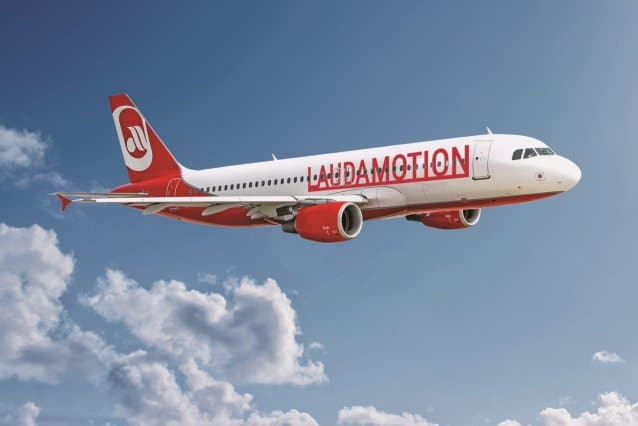 Right in time for the start of the peak travel season, the Austrian airline's flights are available for booking at www.laudamotion.com. Laudamotion will take passengers on vacation this summer starting at just €59.99.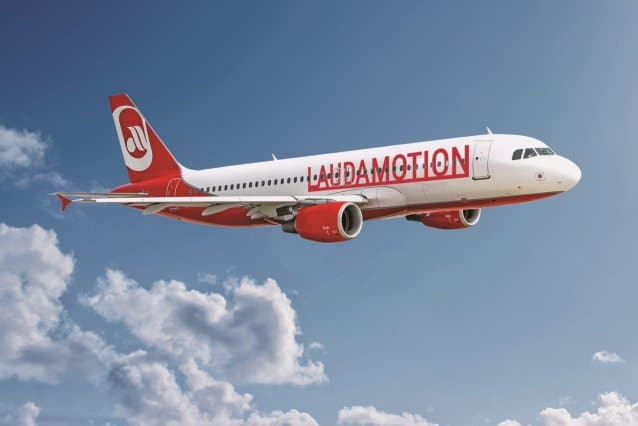 The new website www.laudamotion.com is online, and the nicest vacation destinations, such as Palma de Mallorca, Ibiza, Malaga, Italy, Cyprus, and the most popular Greek islands can be booked direct from Austria.
The Laudamotion route network focuses on Spain and Greece. Palma de Mallorca is served daily from Vienna and Salzburg, and there are flights from Graz, Innsbruck, and Linz as many as three times a week. Laudamotion also flies to Malaga and offers island connections to sunny Ibiza departing on Thursday and returning on Sunday – perfect for a weekend getaway. In addition to connections with Italy and Cyprus, Laudamotion also flies from Vienna to popular Greek vacation destinations Santorini, Crete, and Kalamata.
The current Laudamotion fleet flies under the code OE. It consists of 14 Airbus aircraft (A319, A320, A321), which fly from Vienna, Zurich, Düsseldorf, Stuttgart, Cologne, Munich, and Frankfurt. The first Laudamotion plane will take off from Düsseldorf on March 25, 2018, and flights from Austria are scheduled to start in June.
Following the airline's founding and the development of its corporate identity, the first few months will focus on building solid partnerships and on cooperation in marketing the company's flights. A cooperative sales initiative has been put in place with Condor, for example.
The cooperation with German vacation airline Condor offers travelers from Germany, Austria, and Switzerland an even broader and more flexible selection of flights for their vacation plans.
For customers flying from Austria, the Laudamotion range will bring additional direct connections from Vienna, Salzburg, Innsbruck, Linz, and Graz. Vacationers from Switzerland can fly on board the new Laudamotion to eight destinations in Spain, Greece, and Italy. Condor will market flights with Laudamotion from Düsseldorf and Frankfurt to the Balearic Islands, the Canary Islands, Greece, and Italy. Fares to Spain start at just €59.99, and Laudamotion will take travelers to Greece from €79.99.