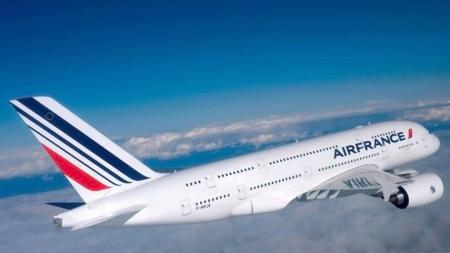 Air France launches a new advertising campaign "Take a Chance or Fly Air France" promoting the inclusive benefits of the airline's competitive economy fares: in-flight entertainment, warm meals, and champagne.
The campaign reminds travelers that these amenities are critical to an enjoyable flight, and takes aim at the budget carriers that do not include them in their deceptively low fares. While the cost of a ticket on a discount carrier may seem lower, unanticipated fees for basic services add up.
In cheeky fashion, "Take a Chance or Fly Air France" promotes faux products designed to keep passengers at ease when flying airlines that lack or charge for basic services.
The faux products include:
5 foot scroll of Sudoku puzzles for flights without free entertainment
Scratch-and-sniff boeuf bourguignon meal patch for flights without free hot meals
Champagne gummies for flights without free champagne
The campaign is comprised of a video, social content, and display advertising. The product will be distributed by a special vending machine at The Grove in Los Angeles on March 24. The vending machine will also give out a limited number of golden tickets good for two round-trip tickets on Air France.