Louvre Hotels Group has officially inaugurated the Golden Tulip Skybay Gyeongpo at Kyungpodae in Gangneung, at the heart of one of the Pyeongchang Winter Olympics sites.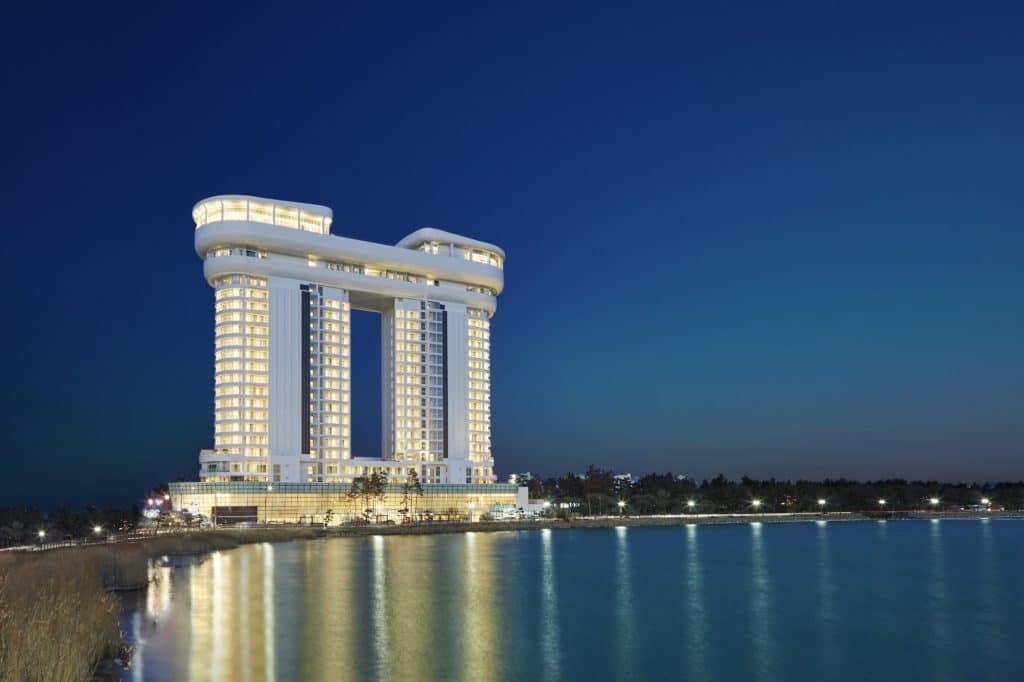 With this opening, the world's top five hotel chain is the first to enter an international premium brand hotel in the Gangneug area.
Golden Tulip Skybay Hotel, located on Gyeongchang Square just meters from both the famous Gyeongpo Beach and Lake Gyeongpo, is a uniquely shaped two-tower structure which has immediately become an iconic local landmark, visible and identifiable from all around.
With a total of 538 rooms, including 26 suites, this hotel is perfect for business travellers, couples and families. All the rooms have a terrace facing either Gyeongpo Beach or Lake Gyeongpo for a magnificent view. Some rooms are even equipped with a jacuzzi for a relaxing and comfortable night.
The hotel's best features are on the 20th floor where the Infiniti Pool and the Restaurant Soiree are located. The Infiniti Pool benefits from a fantastic view on the ocean as if the surface of the pool and sea were connected. Restaurant Soiree offers a wide range of sophisticated menus including cocktails, wine and whiskey, along with afternoon tea and seafood plates from fresh local catches in the evening.
Restaurant One on the first floor is an all day dining restaurant that is also available as a simple and tasty buffet or even just for a relaxing light drink.
In addition, the hotel has a banquet hall with 500 seats and meeting rooms perfect for weddings and group events, and varieties of facilities including sauna and spa.