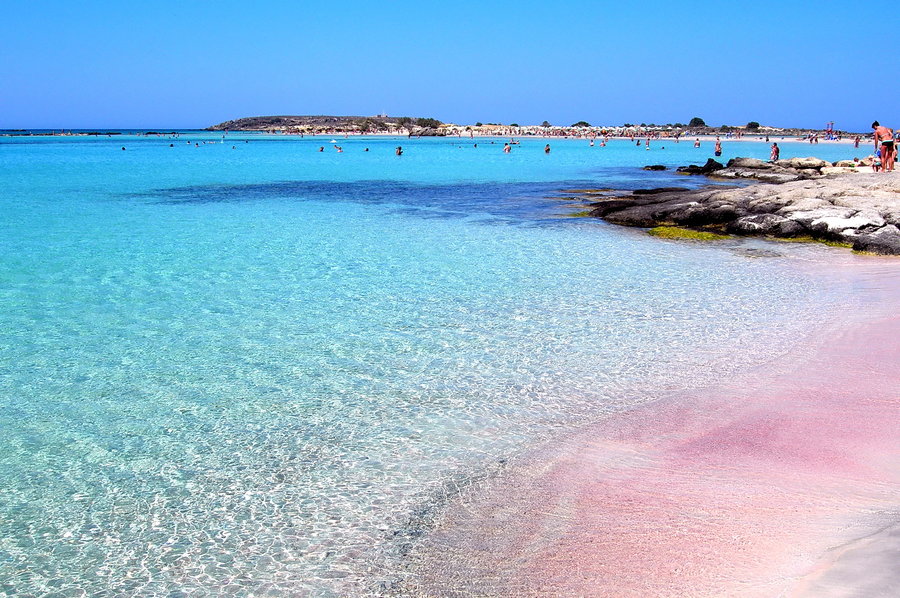 Elafonissi Beach. Credit: worldstravelling.com
TripAdvisor today announced the winners of its Travelers' Choice® awards for Beaches. The gorgeous Grace Bay in Turks and Caicos won the top honor as the best beach in the world this year, up from the number two ranking last year and reclaiming the top spot it held in 2016. Florida's Clearwater Beach was the number one beach in America, up three spots from its U.S. ranking one year ago, and capturing the top spot in the country it held in 2016. Award winners were determined based on the quantity and quality of traveler reviews and ratings for beaches on TripAdvisor, gathered over a 12-month period.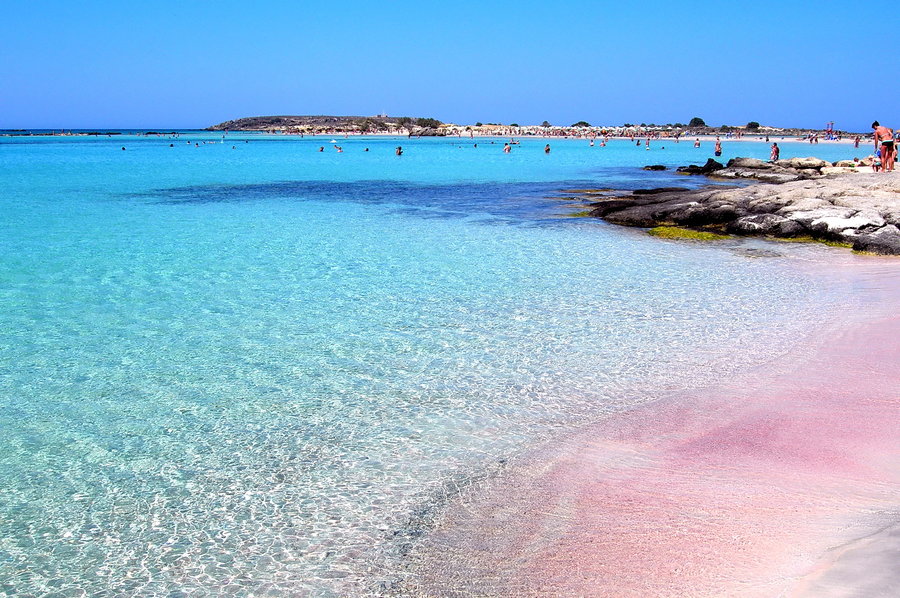 TripAdvisor has awarded 355 beaches overall, including the top 25 in the world and local lists for Asia, Europe, Africa, South Pacific, South America, Middle East, Caribbean, Central America, Australia, Brazil, Costa Rica, France, Germany, Greece, India, Indonesia, Ireland, Italy, Japan, Mexico, New Zealand, Portugal, Spain, Thailand, Turkey, the U.K. and the U.S.
To help travelers plan their next beach trip, TripAdvisor has identified highly-rated value hotels near the award-winning beaches this March as well as great round-trip airfare found on TripAdvisor over the next six months.
Top 10 Travelers' Choice Beaches in the U.S.:
1. Clearwater Beach – Clearwater, Florida
About a forty-minute drive west of Tampa, Clearwater Beach dazzles with two and a half miles of sugar-white sand, crystal-clear waters and tranquil Gulf breezes. Perched on a barrier island, the beach offers calm, shallow water, making it an ideal playground for families.
2. Siesta Beach – Siesta Key, Florida
Less than thirty minutes south of Sarasota, Siesta Beach on Siesta Key is renowned for its eight-mile stretch of sugar-fine, quartz-white sand. It's also a great spot for kids to collect seashells and sand dollars.
3. Ka'anapali Beach – Lahaina, Hawaii
Among the most visited beach in West Maui, this area is a popular spot for quiet relaxation or water sports. It's also famous for the daily cliff diving ceremony off of the beach's northernmost cliffs known as "Puu Kekaa" or Black Rock.
4. South Beach – Miami Beach, Florida
People watching is a great pastime in Miami's South Beach, which draws celebrities and models. Travelers love the wide, fine, white sand-covered beaches as well as the surrounding area, known for wild nightlife and excellent restaurants.
5. Hanauma Bay Nature Preserve – Honolulu, Hawaii
Located on the southeast coast of Oahu, Hanauma Bay Nature Preserve is one of Hawaii's most popular natural attractions. Travelers note that the beach is good for swimming, snorkeling, sunbathing and picnicking.
6. Fort Lauderdale Beach – Fort Lauderdale, Florida
With miles of sun kissed beachfront and an easy walk from many hotels, restaurants and activities, Fort Lauderdale Beach is a favorite among travelers. Families often rave about the beach's cleanliness, warm water, on duty lifeguards, and beautiful palm trees.
7. Saint Pete Beach – St. Pete Beach, Florida
Saint Pete Beach is famous for its golden-white sand and aquatic activities, such as parasailing, stand-up paddle boarding and windsurfing. This gorgeous, laid-back beach is also known for glorious sunsets.
8. Hollywood Beach – Hollywood, Florida
Hollywood Beach is well known as a family-friendly place due to the calm water, available bathroom facilities, live entertainment and the nearby restaurants across the large Boardwalk.
9. Santa Monica Beach – Santa Monica, California
This popular beach is a favorite among television and movie producers and has a great surrounding area with its world-famous Pacific Park seaside amusement park. Travelers can soak up the sun on the three-mile coastline with mountain views and walking and biking paths.
10. Lanikai Beach – Kailua, Hawaii
Located on the Windward Coast of Oahu, the name Lanikai means "heavenly sea," and travelers rave about this small half-mile strip of beach. Beachgoers often take advantage of the many water activities, such as canoe tours, kayak rentals and snorkeling.
Top 10 Travelers' Choice Beaches in the World:
1. Grace Bay – Providenciales, Turks and Caicos
2. Baia do Sancho – Fernando de Noronha, Brazil
3. Varadero Beach – Varadero, Cuba
4. Eagle Beach – Palm – Eagle Beach, Aruba
5. Seven Mile Beach – Seven Mile Beach, Cayman Islands
6. La Concha Beach – San Sebastian – Donostia, Spain
7. Clearwater Beach – Clearwater, Florida
8. Seven Mile Beach – Negril, Jamaica
9. Bavaro Beach – Bavaro, Dominican Republic
10. Playa Norte – Isla Mujeres, Mexico
For the complete list of Travelers' Choice Beach award-winners for 2018, as well as the latest reviews and candid traveler photos, visit: www.TripAdvisor.com/TravelersChoice-Beaches. Travelers can also follow the conversation on Twitter at #TravelersChoice.
For more pricing information on hotels and flights to popular Caribbean destinations open for business, visit TripAdvisor's recent Caribbean Travel Pricing Report.