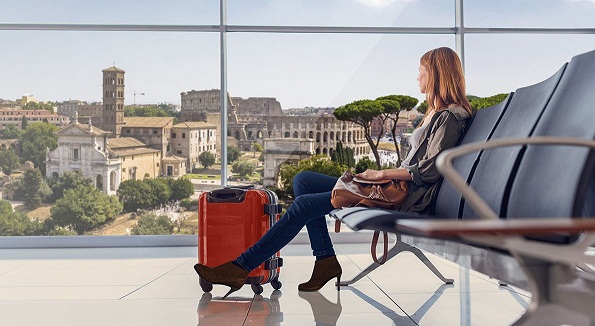 Promoting accommodation in Rome for international passengers with connecting flights to final destinations outside Italy. This is the aim of 'Stopover Roma', the new product launched by Alitalia in cooperation with Federalberghi Roma, Unindustria and Aeroporti di Roma, with the patronage of the Municipality of Rome.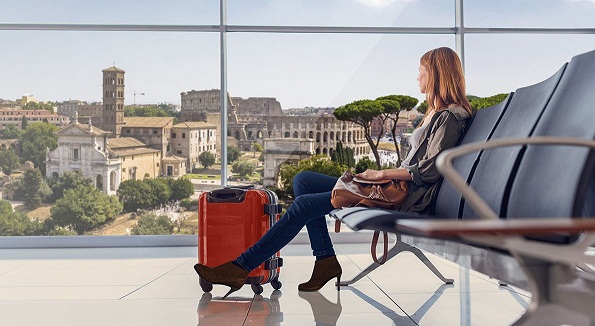 Alitalia passengers travelling between two cities with one stop in Fiumicino airport will be able to stop in Rome for the price of a ticket including a simple airport transit. Travelers will also avail of special hotel rates for affiliated accommodation facilities and of complimentary luggage deposit at Fiumicino airport.
The project has been illustrated today by Fabio Maria Lazzerini, Chief Commercial Officer and Revenue Management of Alitalia. Speaking at the event: Adriano Meloni (Councillor for Economic Development, Tourism and Labour for the Municipality of Rome), Gianluca De Gaetano (Deputy Managing Director Federalberghi Rome and Lazio), Raffaele Pasquini (Head of marketing and Business development for Aeroporti di Roma) and Stefano Fiori (President of the Tourism and Leisure Industry section of Unindustria).
The 'Rome Stopover' product is available to all passengers departing from international destinations with one stop in Rome Fiumicino airport and arrival in other destinations outside Italy (certain foreign markets are currently not included).
Passengers will be offered a dedicated fare: it is common practice in the air transport market to apply higher fares in case passengers require a stop in the transit city, instead of continuing to their final destination after a short stay in the airport.
The 'Rome Stopover' will offer the same fare also in case passengers decide to stay in Rome for up to three nights. Additionally, customers will benefit from special hotel rates and a complimentary luggage deposit service in Fiumicino.
The 'Rome Stopover' can be requested when the air ticket is purchased at travel agencies, through Alitalia Call Center numbers worldwide or through the soon-to-be-launched Alitalia web portal. All information and travel conditions relating to the 'Rome Stopover' can be found in the dedicated section of alitalia.com in all foreign involved markets.