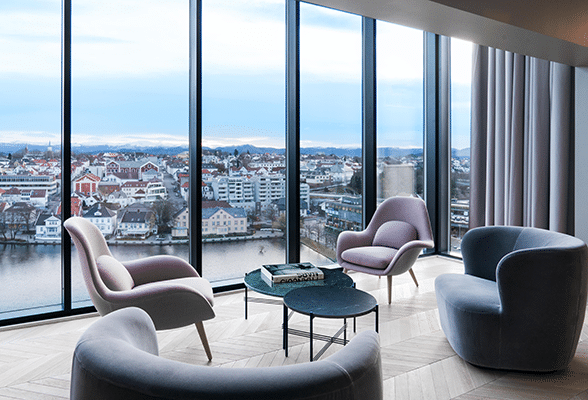 The Rezidor Hotel Group maintained strong portfolio growth throughout 2017, adding 24 new hotels with more than 7,400 rooms to its pipeline. At its 2017 Investors Day, as part of its ambitious 5-year operating plan, the group announced a renewed asset-right strategy, focusing on rejuvenating mature markets while accelerating its fee-based business in emerging markets. The group allocated EUR 80 million in industrial investments to accelerate growth in key gateway cities.
"2017 noted strong organic growth with 24 single asset transactions, of which 75% are already under construction," said Elie Younes, Executive Vice President & Chief Development Officer of The Rezidor Hotel Group. "While we continued our expansion in emerging markets, notably in Africa and the Middle East, we slowly adjusted our strategy throughout the year by adding new hotels in key European gateway cities like Geneva and Venice where Radisson Blu remains the largest upper upscale brand."
"Last year saw the 49% acquisition of prizeotel to cater for budget-conscious guests looking for a true design experience," added Younes. "This year we initiated the growth of the brand with additional key signings in Germany, Austria and Switzerland, which have brought this start-up brand from three hotels last year to almost ten hotels in development and under construction today."
In 2017, Rezidor opened 28 hotels with more than 5,000 rooms. Notable openings of last year included Radisson RED in Cape Town, the Park Inn by Radisson property at Brussels Airport and four new Radisson Blu properties in Saudi Arabia and Dubai.
"Our 5-year plan focuses on organic growth that is balanced between emerging and mature markets, the launch of our new brand architecture, a shift from asset-light to asset-right in our business model and a promise to become more relevant to our owners," ended Younes.