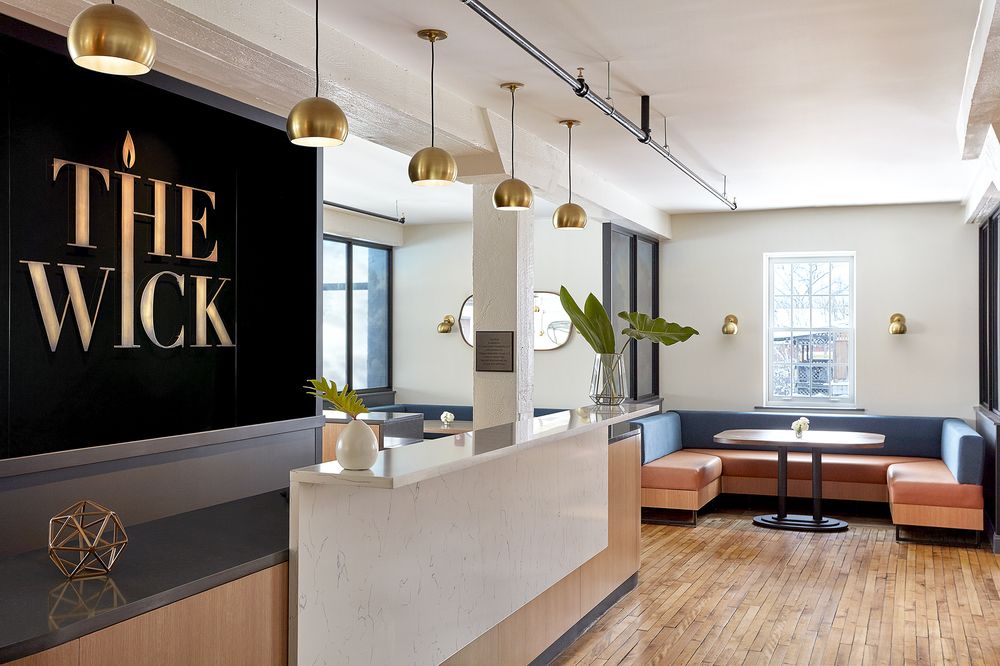 Tribute Portfolio, part of Marriott International, today announced its arrival in Hudson, New York with the opening of The Wick Hotel at 41 Cross Street. The original building was constructed in the mid-nineteenth century as a candle and soap manufacturing facility, before undergoing a meticulous transformation into a boutique hotel in the last year. With its captivating design and 4-star service, The Wick is poised to highlight Hudson as a destination for global business and leisure travelers while supporting the independent spirit of the local community.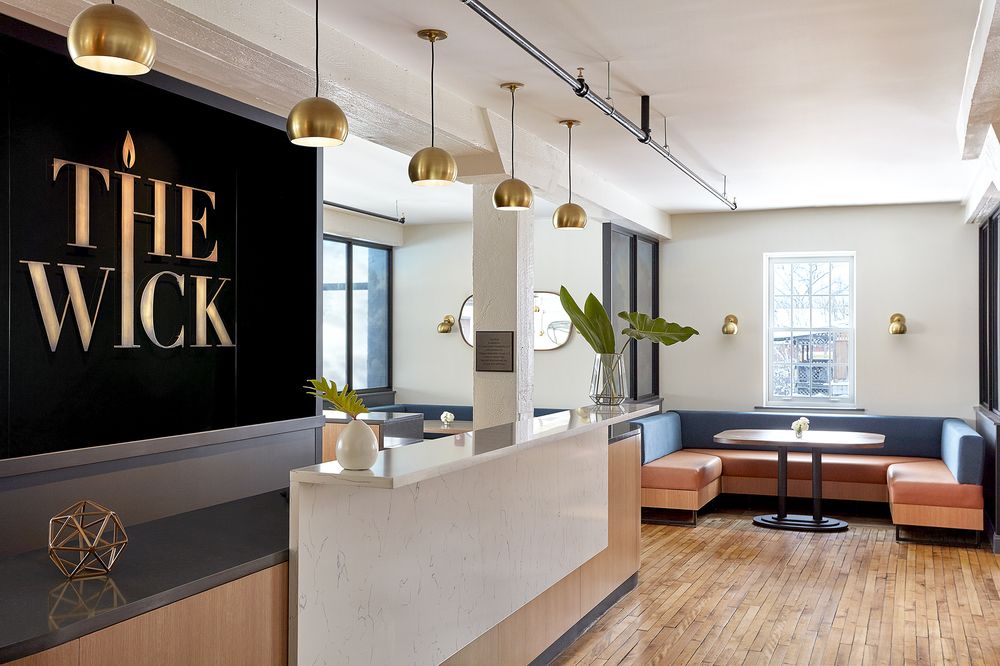 Gaining popularity as an idyllic and residential yet culturally-robust getaway in New York state, the city of Hudson is known for its charming independently-owned shops lining the central Warren Street area. The city features dozens of art galleries, locally-sourced food purveyors and a diverse range of restaurants. With a long history as a flourishing arts community, Hudson is an urban gem with rich architecture preserved in landmark buildings and a lively arts and dining scene.
Originally built in the 1860s, 41 Cross Street was a manufacturing hub for key industries of the time: first as a soap and candle factory, then textile manufacturing and later a knitting mill. The Wick is the latest adaptive re-use historic preservation by Redburn Development, and a nomination to the National and State Historic Registers is in process.
With 55 guest rooms, including seven suites, The Wick Hotel honors and elevates the building's heritage throughout the design, mixing modern and industrial elements with original artwork from the Hudson River School. Details include the restored 1860s hardwood floors, denim-style wall coverings, candle-making patents and signature lighting. Original nineteenth-century Hudson River School landscapes by Thomas Cole, in reproduction with permission, hang in each guest room and the work of modern Hudson River School painter Jane Bloodgood-Abrams is featured in the lobby.
Partnering with local craft beer, wine and spirits producers, The Wick serves a selection of unique signature drinks at the lobby bar along with locally-sourced light fare. The property also features a luxurious spa treatment room, fitness center, boardroom and event space, bringing a complete service offering to the market and unlocking business and mid-week travel to Hudson.
Just a block away from the Amtrak station (HUD), The Wick is an easy two-hour train ride from New York City's Penn Station, within easy reach of landmarks, such as Olana, Basilica Hudson and Hudson Hall, and just steps away from independent restaurants, art galleries, and antique shops.
Introducing the Tribute Portfolio brand to Hudson will give global travelers access to an outstanding upper-upscale hotel with an independent vibe while benefitting from Marriott's award-winning loyalty programs.