Qantas has today unveiled a special livery honouring Aboriginal and Torres Strait Islander Australians on its latest Boeing 787-9 Dreamliner.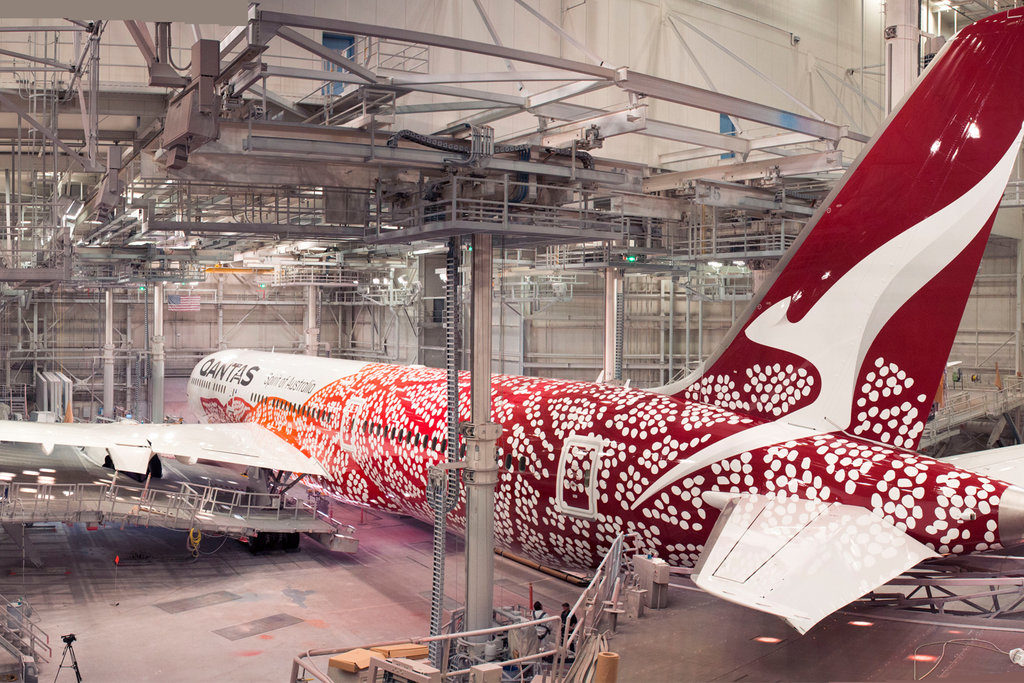 The new livery features the work of the late Northern Territory artist and senior Anmatyerre woman, Emily Kame Kngwarreye. It is based on her 1991 painting, Yam Dreaming and has been adapted for the aircraft by leading Indigenous owned design studio Balarinji.
The artwork depicts the culturally significant yam plant, an important symbol in Emily's Dreaming stories and a staple food source in her home region of Utopia, 230km north-east of Alice Springs. The aircraft itself will be named Emily Kame Kngwarreye in tribute to the artist.
Qantas Group CEO Alan Joyce said the striking artwork is intended to encourage more people to explore the Indigenous elements that form part of 'the Spirit of Australia'.
For only the second time in Qantas' history the iconic flying kangaroo on the aircraft has been changed to form part of the design, with the airline's trademark red tail colour altered to match the earthy red tones and white dots of Emily's artwork.
Managing Director of Balarinji Ros Moriarty said the design studio was honoured to continue its 20-year partnership with Qantas to support the place of Aboriginal design in Australia's global identity.
The aircraft will fly direct for approximately 15 hours from the Boeing factory in Seattle to touch down in Alice Springs on 2 March 2018 where it will be welcomed by Emily's family.
Registered as VH-ZND, the aircraft will then fly to Sydney and Melbourne for crew familiarisation flights on Qantas' domestic network before it enters service on international routes from late March. This is the fourth Dreamliner to enter the Qantas fleet, following the arrival of Great Southern Land, Waltzing Matilda and Quokka.