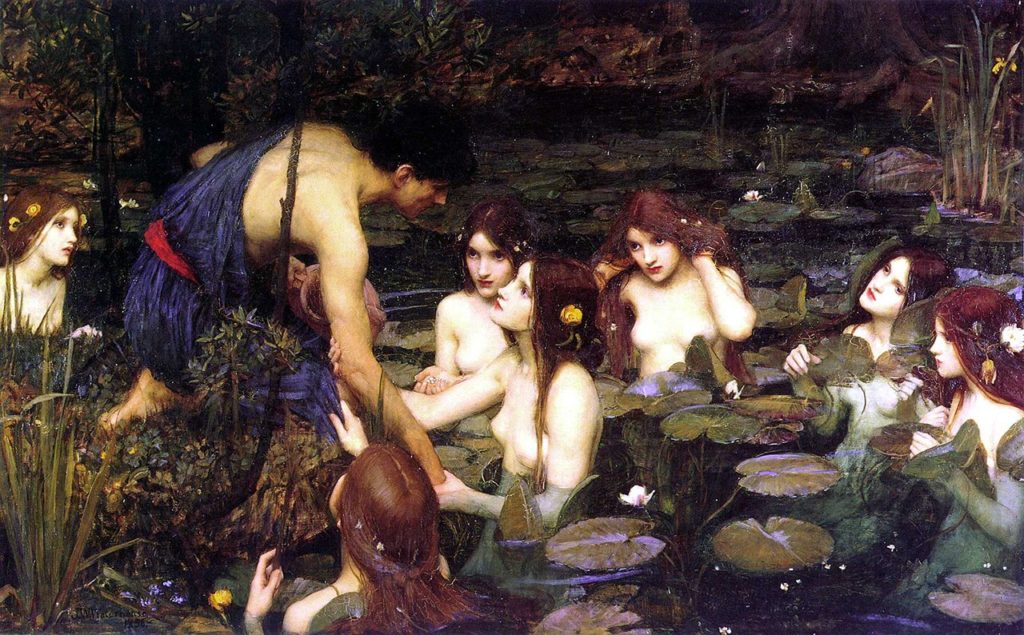 Following a fantastic response to its seven day absence – both at the gallery itself and on-line – Waterhouse's masterpiece Hylas and the Nymphs returned to public display at Manchester Art Gallery over the weekend.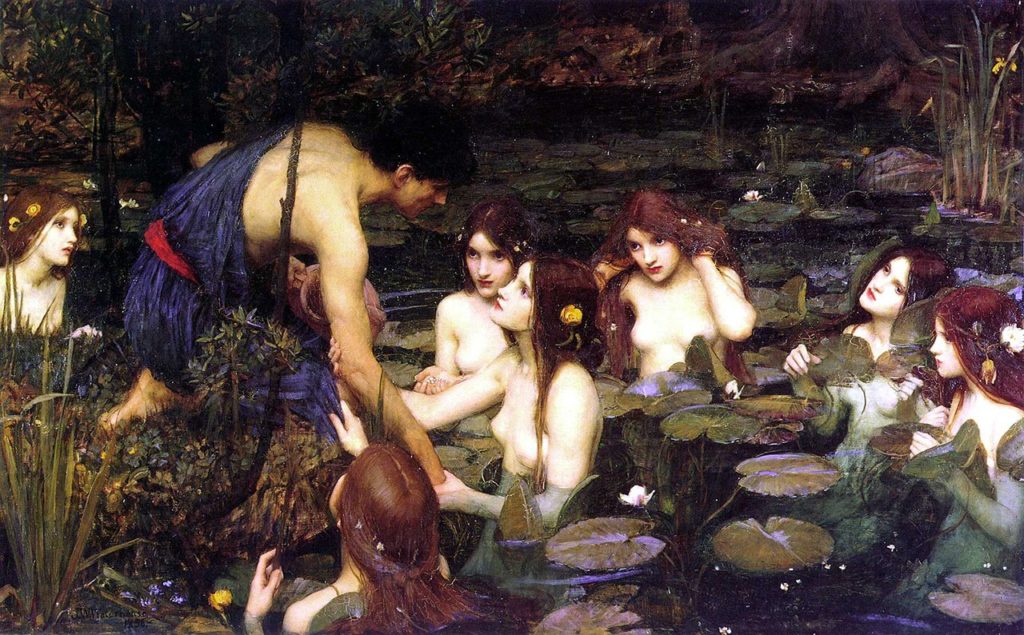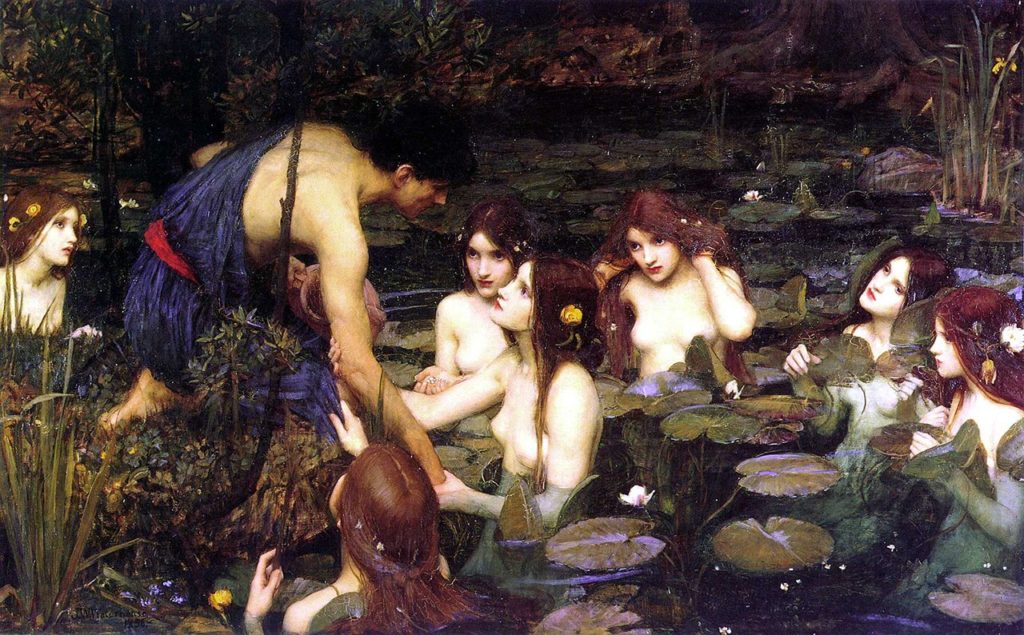 The painting – part of the gallery's highly prized collection of Pre-Raphaelite works – was temporarily removed from display as part of a project the gallery is working on with the artist Sonia Boyce, in the build-up to a solo exhibition of her work at the gallery opening on 23 March 2018. Boyce's work is all about bringing people together in different situations to see what happens. The painting's short term removal from public view was the result of a 'take-over' of some of the gallery's public spaces by a wide range of gallery users and artists on Friday January 26th.
The event was conceived by Boyce to bring different meanings and interpretations of paintings from the gallery's collection into focus, and into life. The evening included a series of performances, all filmed by Boyce's team, addressing issues of race, gender, and sexuality, culminating in the careful, temporary removal of the Waterhouse painting. In its place, notices were put up inviting responses to this action that would inform how the painting would be shown and contextualized when it was rehung. In the course of this last week the space where the painting was has become filled with post-it notes from individuals wanting to contribute to the discussion.
Hylas was chosen because the painting has been a barometer of public taste since it was painted in 1896 and continues to be so.
Since its removal, the painting and its temporary absence from the gallery has captured the attention of thousands of people not just in Manchester but everywhere, and in so doing has opened up a wider global debate about representation in art and how works of art are interpreted and displayed.
There has been an incredible response over the last week – it's encouraging to see that so many people care so much about our historic collection, and about Waterhouse's Hylas and the Nymphs in particular, and we want to thank people for taking the time to respond.
Given the sheer volume and breadth of discussion that has been sparked by the act of removing the painting, the gallery is now planning a series of public and live streamed events to encourage further debate about these wider issues, and is looking forward to welcoming people to these, and hearing what they have to say.
The first of these events will be a chaired panel debate, inviting speakers with a broad spectrum of opinions to discuss the issues raised.