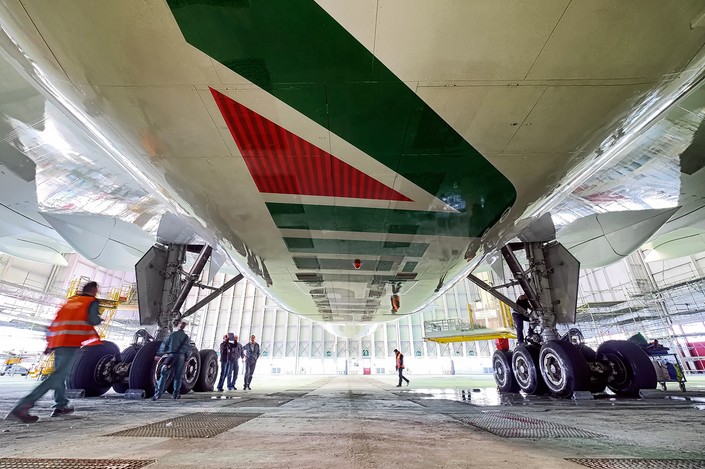 Pope Francis will take off on Monday 15 January at 08.30 am for his Apostolic Trip to Chile on Alitalia flight AZ4000. He will be seen off at Fiumicino airport by Special Commissioner Luigi Gubitosi.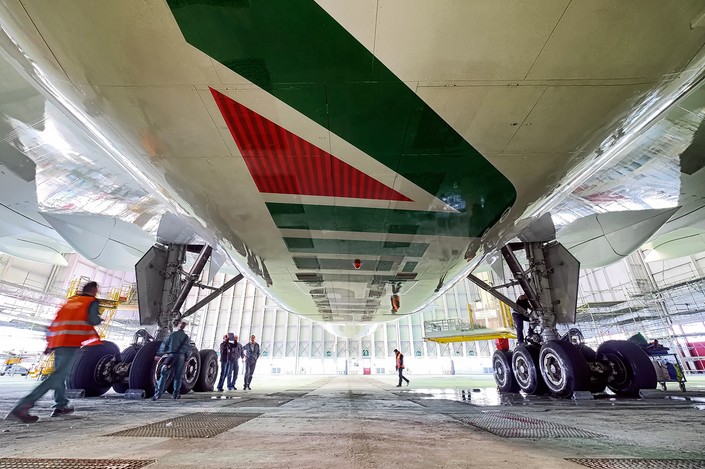 The Pope is expected to land in Santiago de Chile at 7.55pm (local time), after an almost 13.5-hour flight. With 12,123 km this will be the longest flight ever taken by Pope Francis in his five years of Pontificate.

The papal flight will be operated by a 293-seat Boeing 777-200 ER, named after the town of Sestriere.
The Holy Father will be accompanied by a crew of four experienced pilots (more than 15,000 flying hours for all of them) and nine flight attendants. Operations will be supervised by Captain Andrea Gori – Post Holder Flight Operations, in charge of all Alitalia pilots and flight attendants. He is 56 years old, born in Bologna but adopted by the city of Rome, married with two children. Keen on sports, particularly soccer, he is as well an amateur player. Together with him to share cockpit duties will be Captain and chief pilot B777, Nicola Marchioli, 54 years old, from Rome, married, already glider pilot, passionate about desert travels and geography. On the flight deck also First Officers Thomas Angelina, 44 years old, from Como, married, one child, seaplane pilot, fond of architecture and food, and Aldo Cagnoli already working in fire-fighting on Canadairs, 50 years old, from Rome, married to a fellow flight assistant, one child, graduated in Sociology and Nautical and Aeronautical Sciences and subject expert in history of ethnic religions.

Besides the papal delegation, representatives of both the Italian and international press will travel on board and will be looked after by the Alitalia's team dedicated to special flights.

Alitalia has been the airline of choice for overseas Apostolic Journeys since 1964 when Pope Paul VI visited the Holy Land. The journey to Santiago de Chile will be the 168th papal flight operated by Alitalia.