Aeroflot will become the largest customer for the latest Russian-built medium-range aircraft, the MC-21. The landmark contract for 50 of the state-of-the-art passenger aircraft will be signed today between Aeroflot and Rostec.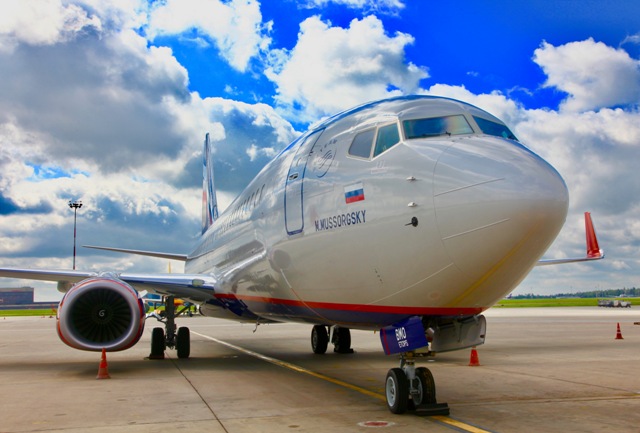 Under the firm order, Rostec leasing subsidiary Aviacapital-Service will supply Aeroflot with 50 MC-21-300 aircraft on operating leases. Aeroflot will thus become the largest Russian leasor of the latest Russian-built aircraft. The leasing payments and reserves for maintenance will total more than USD 5 billion.
The aircraft will be configured for Aeroflot to carry 169 passengers, with 16 business-class and 153 economy-class seats. In the first phase of the contract the aircraft will be delivered with engines produced outside Russia. From the 26th aircraft Aeroflot has the option to receive aircraft with new Russian-built PD-14 engines, which are currently undergoing certification testing.
The first aircraft is scheduled for delivery to Aeroflot in the first quarter of 2020, with the order planned to be completely fulfilled by 2026. Each aircraft will be leased for a term of 12 years, with the option of two-year extensions on the lease no more than three times. Aeroflot plans to operate the aircraft on both domestic and international routes.
The MC-21 is a medium-haul, narrow-body aircraft produced by Irkut Corporation (part of United Aircraft Corp., UAC) in cooperation with leading Russian manufacturers. Rostec subsidiaries involved in the production of the aircraft were VSMPO-AVISMA, United Engine Corporation, Technodinamika, Concern Radio-Electronic Technologies, and RT-Chemcomposite.
The MC-21 boasts an innovative ergonomic cabin for pilots and improved capabilities thanks to the unique engineering solutions deployed. It is the first aircraft of its type in the world to make use of polymer composites in the construction of the wings. Composites account for more than 30% of the MC-21, which significantly increases the useful load.
The MC-21 will provide passengers with a new level of comfort thanks to the widest fuselage in its class of narrow-body aircraft (at a diameter of 4.06 metres). The cabin has an expanded aisle and tilt-forward stowage bins with expanded capacity. The manufacturer plans to equip Aeroflot's entire order of MC-21-300s for WiFi service to allow passengers internet access.