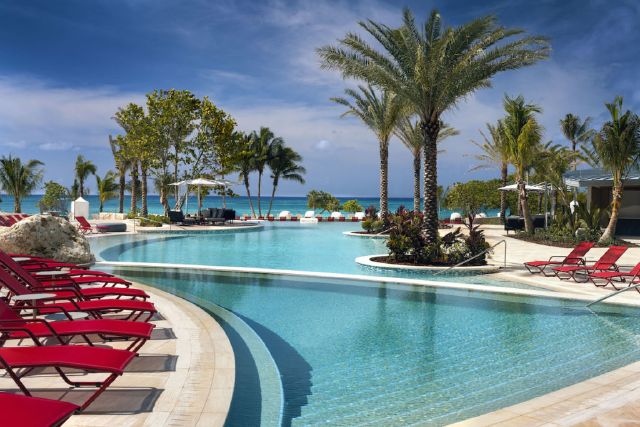 AAA has unveiled 121 hotels that earned the AAA Five Diamond Rating in the past 12 months, qualifying them for this year's Five Diamond Award list. Honorees run the gamut from regal historic inns to sleek high-tech high-rises and sprawling coastal resorts. Eight hotels have been added as Five Diamond honorees throughout the past year.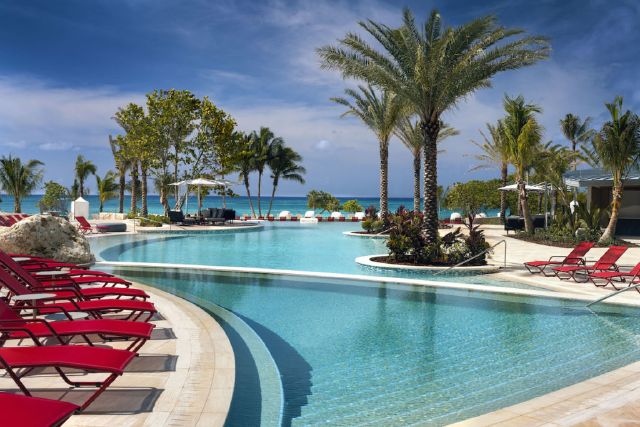 The hotels receiving a Five Diamond Rating undergo a number of checks and balances including in-person inspections, anonymous overnight stays and, finally, review by a panel of experts to ensure credibility. Fewer than half of 1 percent of the more than 27,000 AAA Inspected & Approved hotels receive the Five Diamond Rating.
AAA first began inspecting hotels and restaurants in 1937, the same year Virginia's Williamsburg Inn opened its doors. More than 80 years later, the elegant Regency-style property has attained the exclusive AAA Five Diamond Rating, indicating it has reached the pinnacle of luxury, sophistication and guest comfort. Of additional note about the eight honorees added to the list this year:
Esperanza An Auberge Resort – Cabo San Lucas, Mexico. Guests can enjoy the water many ways at this intimate seaside resort: They can soak in hot tubs in terraces overlooking the ocean, swim in one of several pools or lounge on a private beach.
Four Seasons Hotel New York Downtown – New York, N.Y. High-tech meets classic comforts with features including an indoor 75-foot lap pool bathed in natural light and surrounded by comfortable chaise lounges.
Grand Luxxe Riviera Maya – Playa del Carmen, Mexico. A multi-tiered pool and a theater built for world-class Cirque du Soleil shows are among the unique offerings at this resort.
Grand Velas Los Cabos – San Jose Del Cabo, Mexico. This new resort offers oversize, elegant suites with dramatic ocean views. All guest units include terraces, some of which have plunge pools.
Kimpton Seafire Resort + Spa – Seven Mile Beach, Cayman Islands. This stylish oceanfront resort, named after the jaw-dropping bursts of color guests can view at sunset, includes fully furnished balconies with sofa seating and an 8,500-square-foot spa with a Turkish hammam.
The Langham, New York, Fifth Avenue – New York, N.Y. Close-up views of the Empire State Building are among the stunning hallmarks of this property, where rooms have fine wood finishes, high-tech accessories and marble bathrooms.
The Ritz-Carlton, Dallas – Dallas, Texas. Museum-quality artwork, a luxurious club-level lounge and a nationally acclaimed restaurant set this hotel apart.
Williamsburg Inn – Williamsburg, Va. Just a few minutes' walk from the historic area, this opulent inn takes guests back in time, with richly canopied beds, silk drapes and bedding, antiques and fine artwork.
The Four Seasons Hotel New York Downtown, Grand Velas Los Cabos and the Kimpton Seafire Resort + Spa attained the AAA Five Diamond Rating shortly after they opened.
Others like the Williamsburg Inn, with its upgraded outdoor spaces and redesigned signature-themed suites; Esperanza An Auberge Resort; The Langham, New York, Fifth Avenue; and The Ritz-Carlton, Dallas, underwent renovations in recent years. Then, after attaining top marks for physical attributes, they demonstrated the significant service enhancements required to receive that fifth Diamond. There's a level of extra-attentive service that must be provided – some sort of wow factor – to edge a lodging into the Five Diamond category.
Those at the Four Diamond level, just 6.1 percent of AAA Inspected & Approved hotels, are also an exclusive group. They must be refined and stylish with upscale physical attributes, extensive amenities and a high degree of hospitality, service and attention to detail. This year, there are 1,676 Four Diamond hotels.
AAA began field inspections of lodgings and restaurants in 1937, then went to a formal rating system in 1963 that in 1976 evolved into the Diamond Rating system for lodgings. (The Diamond Ratings for restaurants started in 1985.) The AAA inspectors who assign these ratings have a wide range of hospitality experience – their resumes include stints as hotel managers and food and beverage experts – that gives them an authoritative perspective. Inspectors provide an unmatched first-person, on-site view of emerging trends, which includes the continuing evolution of technology to elevate the guest experience.