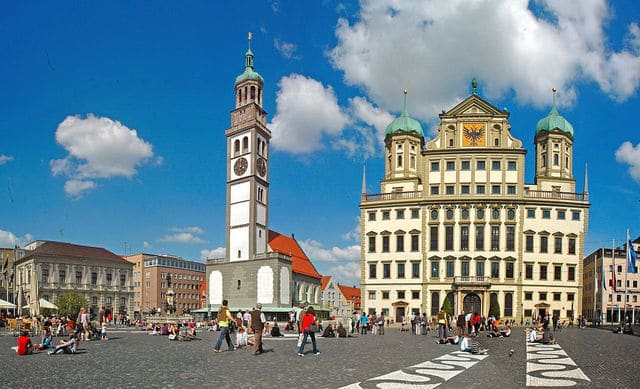 The hotel in Augsburg will open in 2019, while Offenbach and Eschborn will open in 2020. The attractive new destinations will have a total of 677 rooms. The company is creating 130 new jobs. The number of hotels, which the group owns in Germany, will increase from 47 to 50. However, possible acquisitions from competitors have not yet been taken into account.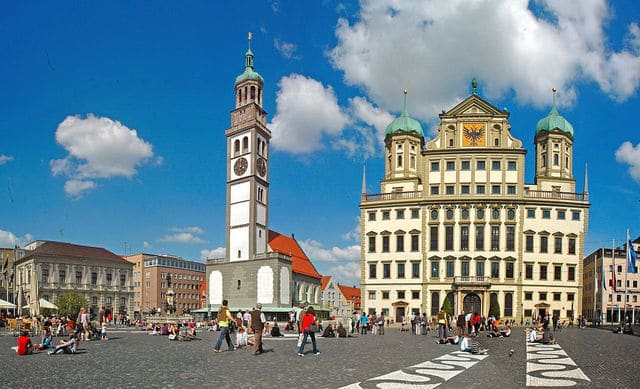 "Germany is our most important market in Europe. Over the past eleven years, we have built up an excellent network of locations, which we are now strengthening at important locations," says Daniel Roger, Managing Director of Fattal Hotels Europe & UK. The company is planning new projects, especially in locations where there is a high demand of business travelers and tourists. Roger says that Offenbach and Eschborn are "highly interesting" to business guests in the Rhine-Main metropolitan region because of the banking center, the trade fair and the aviation hub at the Frankfurt Airport. He also says that Augsburg is an "excellent hotel location" as a tourist destination and a business center.
Royal flair and view of Augsburg's old town
In Augsburg, a Leonardo Royal Hotel, with 235 rooms, suites and a 360-square-meter conference area will be built by the end of 2019. The new seven-story building will have a roof terrace with a view of the old town. The 4-star superior hotel will have an open lobby concept where the lounge, bar and restaurant merge seamlessly. The hotel's trend-setting design combines modern stylistic elements with features of the Swabian region to create a very special place for well-being and relaxation. Forty new jobs will be created at this location.
Address: Leonardo Royal Hotel Augsburg, Langenmantelstr. 21-23, 86153 Augsburg
Offenbach: A view of the Main River and good connections to the banking city
The Leonardo Hotel in Offenbach will welcome its first guests at the beginning of 2020. The converted six-story office building, located directly on the bank of the Main River, will have 208 outstanding comfort and superior rooms, many of them with a view of the Main River. There will also be an approximately 140-square-meter conference area, which can be divided into four event rooms. An open lobby, restaurant, bar and lounge make this 4-star hotel a place for well-being, communication and relaxation. The Frankfurt city center, the trade fair and the airport are easily accessible by private or public transportation. Forty jobs will be created at this location.
Address: Leonardo Hotel Offenbach, Kaiserleistraße 39, 63067 Offenbach am Main
The business hotel in Eschborn will be the fifth location in the Rhine-Main area
The Leonardo Hotel in Eschborn will be completed in autumn 2020. It will be the group's fifth hotel in the Rhine-Main area with three in Frankfurt and one each in Offenbach and Eschborn. The 4-star business hotel will be located in a converted former office building on Kölner Strasse and will have six floors and a basement. It will offer 234 comfort and superior rooms as well as three conference rooms, which can be combined into one room. The hotel in Eschborn will also have an open lobby, restaurant and bar to provide a feel-good atmosphere right from the start. As with all hotels, Leonardo Hotels places great importance on a balanced, warm colored concept regarding interior design, which combines stylish furniture and accessories.
Address: Leonardo Hotel Eschborn, Kölner Straße 6, 65760 Eschborn
All three projects are being constructed in cooperation with regional partners, who will build or rebuild the properties in agreement with Leonardo Hotels. The project partners will own the properties and lease them to Leonardo on a long-term basis. The partner in Offenbach is Waterfront Grundbesitz GmbH and the partner in Eschborn is Felix Projekt- und Verwaltungs GmbH. Leonardo Hotels in Augsburg is, once again, working with Hubert Haupt Immobilien Holding. The Company has already successfully completed the Leonardo Hotel Nürnberg and will construct the future Leonardo Royal Hotel Nürnberg.