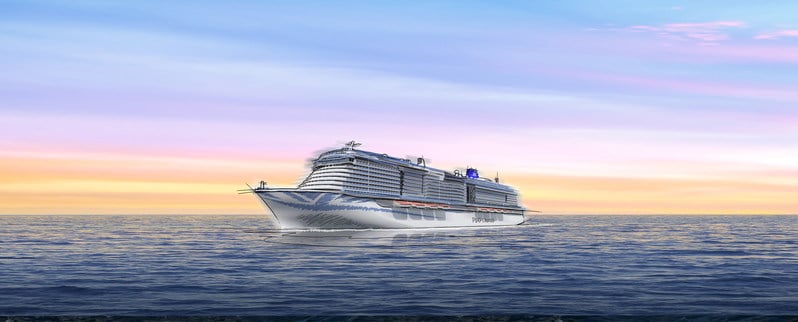 Carnival Corporation today announced it has signed a shipbuilding contract for a second next-generation cruise ship for its P&O Cruises brand with leading German shipbuilder Meyer Werft GmbH that is scheduled to be delivered in 2022.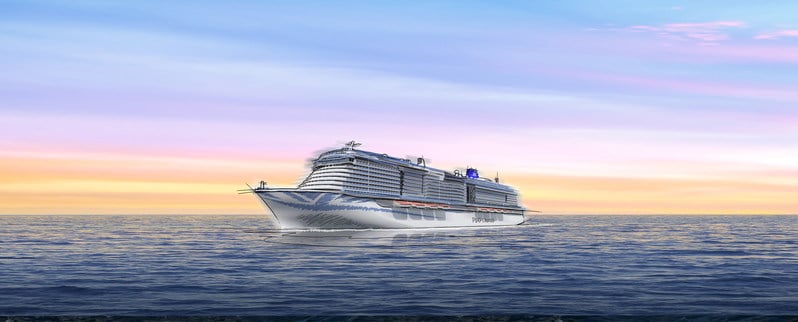 Similar to a fellow P&O Cruises sister ship due for delivery in 2020, this second new vessel will be the largest cruise ship to be built specifically for the British market. It will be 180,000 gross tons and will accommodate approximately 5,200 guests (lower berths). Both new ships will be registered in the UK.
The new ship is part of Carnival Corporation's ongoing fleet enhancement strategy with 19 new ships scheduled for delivery between 2018 and 2022 – creating excitement in the vacation market and continuing to exceed guest expectations while accelerating demand for cruising, the fastest growing segment in the vacation industry.
The ship will be built by Meyer Werft at its shipyard in Papenburg, Germany, and feature the corporation's exclusive "green cruising" design as one of the first generation of cruise ships to be powered by Liquefied Natural Gas (LNG) both while in port and at sea, which will significantly reduce air emissions with the shipping industry's most advanced fuel technology.
In total, Carnival Corporation has agreements in place with leading German and Finnish shipbuilders Meyer Werft and Meyer Turku to build eight LNG-powered cruise ships across four of its 10 global cruise brands with delivery dates between 2018 and 2022 – two for AIDA Cruises with expected delivery dates in 2018 and 2021, two for Costa Cruises with expected delivery dates in 2019 and 2021, two for P&O Cruises UK with expected delivery dates in 2020 and 2022 and two for Carnival Cruise Line with expected delivery dates in 2020 and 2022.