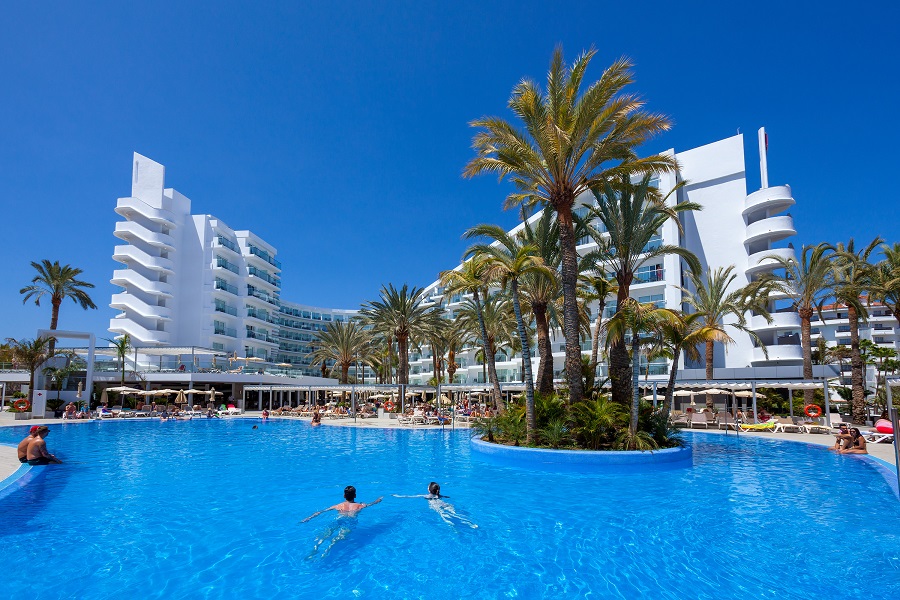 RIU Hotels & Resorts is presenting a new brand image that is more modern, fresher and warmer, which starting today will accompany the new style the hotel chain has been introducing in its hotels through major renovation projects and new openings. The change in image was a natural step in this modernisation process. And it is taking place in a year of record investment in hotel construction, renovation and acquisition that in 2017 reached €600mn.
The new brand image was presented today in Madrid by Pepe Moreno, the member of the board of RIU, who posed for a group photo with his sales team on the rooftop of the future Riu Plaza España hotel, which offers impressive views of the city from the 26th floor of Edificio España.
The chain foresees changing the brand image in all the hotels over the next two years, introducing the new image in 50% of its properties in 2018 and the remaining 50% in 2019.