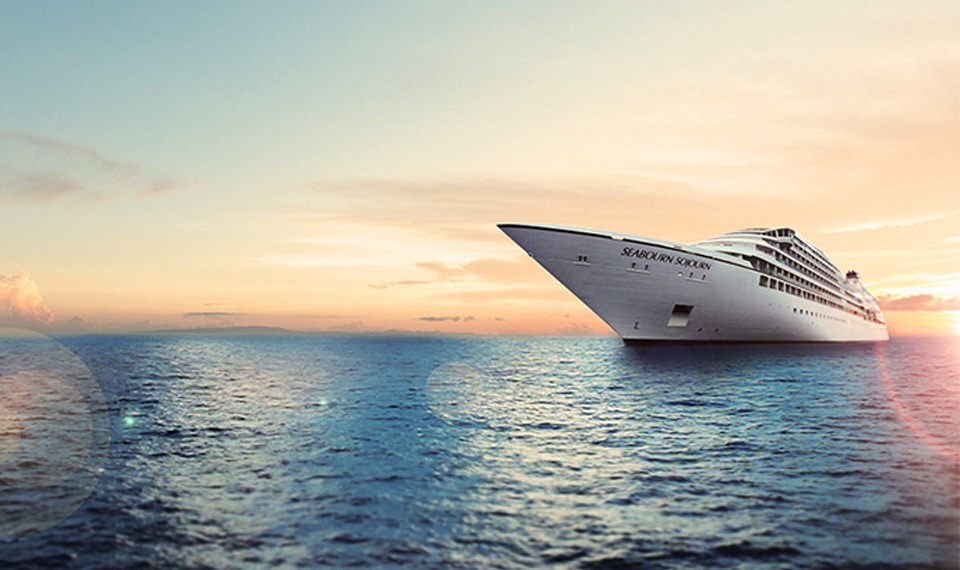 The 30th Anniversary of Seabourn starts with the turn of the calendar to 2018. But the anniversary celebration will continue throughout the year as the world's finest ultra-luxury cruise line rolls out unique events and amenities created just for the occasion for guests, Seabourn team members and travel professional partners to enjoy around the world.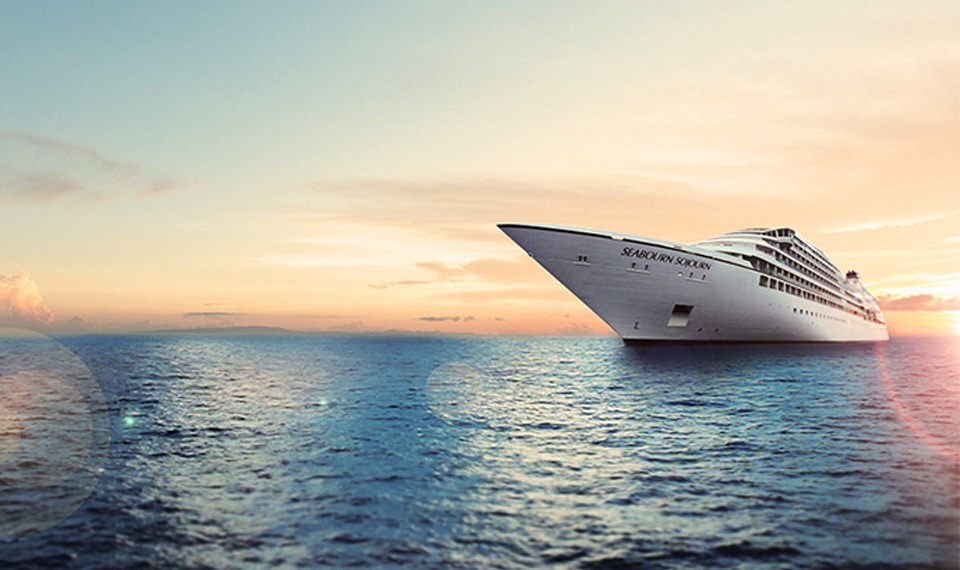 Seabourn will expand its highly acclaimed fleet from four ships to five with the addition of Seabourn Ovation, launching in spring 2018. Like all Odyssey-class ships, which revolutionized ultra-luxury cruising upon their introduction in 2009, Seabourn Ovation will maintain the line's high ratio of space per guest, enabling highly personalized service by a dedicated, thoughtful crew.
The addition of Seabourn Ovation will further reinforce Seabourn's position as the youngest and most modern ultra-luxury fleet in the industry. Designed by hospitality design icon Adam D. Tihany, the ship will feature modern design elements and innovations in keeping with the line's reputation for understated elegance, and it will be configured with one additional deck, expanded public areas, and unique offerings such as Seabourn's new signature dining experience The Grill by Thomas Keller, and the new mindful living program Spa & Wellness with Dr. Andrew Weil.
Following the ship's delivery, Seabourn Ovation will embark on an 11-day inaugural voyage departing May 5, 2018, from Venice, Italy, to Barcelona, Spain. The ship will go on to spend the majority of her maiden season cruising the waters of Northern Europe, offering a series of seven-day Baltic and Scandinavian cruises between Copenhagen and Stockholm, which will include the line's signature three-day stay in St. Petersburg, Russia. Seabourn Ovation will also sail on longer 14-day voyages, visiting the majestic Norwegian fjords and British Isles.
Here's to 30 More Years!
Whatever the vessel, guests can anticipate a variety of vibrant offerings over the 30th Anniversary year ahead. Start with a toast to three decades of cruising excellence with an exclusive Passion Pearls cocktail created by world-renowned mixologist Brian van Flandern, who has transformed the line's craft cocktail program over the past two years. In keeping with the tradition of pearls to mark a 30th year, the cocktail combines ingredients inspired by one of Hollywood's most iconic luminaries, Audrey Hepburn, mixing passion fruit puree, Champagne, Hennessey VSOP Cognac and more. Notes Van Flandern: "Like Seabourn, Audrey's career spanned the globe and continues to inspire the next generation of world travelers who enjoy the simple pleasures of a luxury lifestyle in the company of likeminded people of good taste."
The celebration began in earnest on New Year's Eve across the Seabourn fleet. Additional 30th Anniversary-inspired enticements await guests throughout 2018 on their Seabourn cruise, where special touches will be seen in suites and at special events and dinners. While guests always enjoy a wide variety of complimentary fine wines and spirits onboard, a special 30th Anniversary Wine Package, featuring a selection of top quality wine and champagne, will also be available for purchase during the celebration. Additionally, The Shops will feature a special collection of pearls this spring along with commemorative 30th anniversary merchandise. Guests will even be challenged on their knowledge of Seabourn during onboard trivia matches.