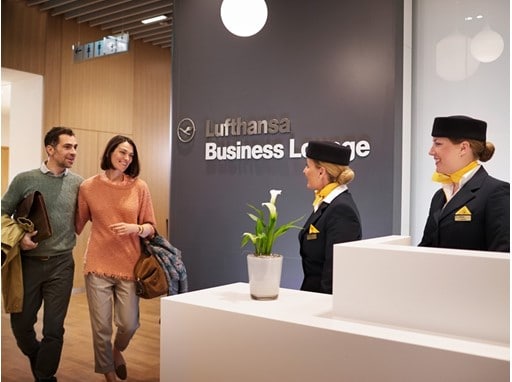 With a large number of new and improved service offerings, Lufthansa wants to make the stay in the lounges as pleasant and entertaining as possible for their guests. The LoungeNet is a platform exclusively accessible for the lounge guest and free of charge. It adapts its content to the respective lounge location. In addition to general information on the forthcoming trip, such as airport information or the current flight status, the website also offers special offers from Lufthansa and other cooperation partners tailored to the lounge guest. For example, Lufthansa guests can download eJournals at no charge or view information on collecting and redeeming miles at Miles & More. In the "LoungeNet News" section, guests are informed about new products and offers in the lounges, such as the opening of new lounges or offerings in the spa facilities.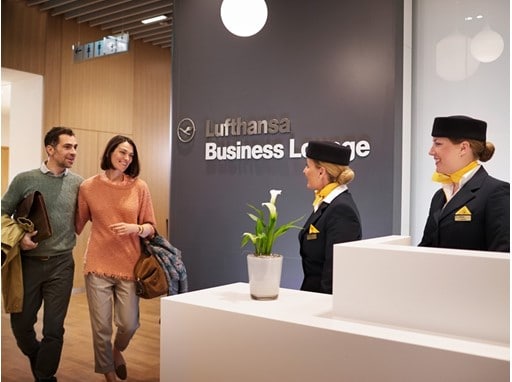 The Lufthansa LoungeNet has recently also become a platform for the cooperation with the yoga company TINT. All lounge guests have access to yoga relaxation exercises via the LoungeNet, which are adapted to the conditions in the lounge. Via a link the guests can watch practical application videos and easily copy the exercises in an armchair in the lounge. Topics include neck and back pain as well as exercises to prevent jetlag. TINTYOGA.com is a multilingual yoga website that brings together the world's leading teachers on a single platform.
In cooperation with Konica Minolta, Lufthansa has been offering a free print and copy service in all lounges in Frankfurt and Munich for several months now. Lounge guests can send their documents to [email protected] and in return receive a PIN code with which they can initiate printing on the respective printer in the lounge. This service has been available in all lounges in Germany since the end of November – soon also worldwide.
A popular way to pass the waiting time comfortably is the spa service in the Senator- and First-Class-Lounge in the departure area B in Frankfurt. The spa is run by the CHI-MAS Institute and offers special offers for business travelers who want to relax and need a little "break". It includes treatments such as manicure, pedicure, facials and various massages such as hot stone, sports, head or traditional Thai massage.