On 14 December 2017, the new Bürgenstock Resort Lake Lucerne is opening the Waldhotel Health & Medical Excellence. Robert Herr, General Manager of the Bürgenstock Resort, describes the Waldhotel as follows: "The Waldhotel is a medical competency centre of the highest order. The focus of this five-star hotel is on medical services and services designed to promote health that are integrated into exclusive hotel and spa offers. A multidisciplinary team of doctors, therapists and nursing specialists looks after the health and well-being of the guests."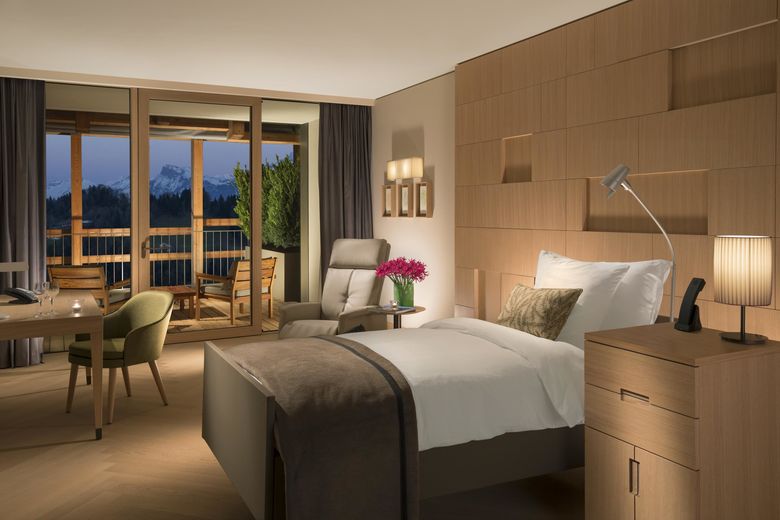 Services include diagnostic, therapeutic and rehabilitation treatments that are supplemented by a variety of preventative programmes. The holistic promotion of health includes healthy nutrition, adequate exercise and sufficient rest – and all of these are individually tailored to the requirements of each guest.
On the occasion of the media briefing on 14 December 2017, Bruno H. Schöpfer, Managing Director of the Bürgenstock Selection emphasised the significance of the Waldhotel Health & Medical Excellence for the new Bürgenstock Resort: "The Waldhotel is an additional core element of the new resort and, after the opening of the Palace and Bürgenstock hotels as well as the Alpine Spa, it marks a further milestone for the new resort".
Services offered by the Waldhotel at a glance:
• Diagnostic & Medical Check-up
• Mobility & Activity
• Weight Management & Metabolism
• Body & Mind Balance
• Beauty & Healthy Ageing
• Rehabilitation
Medical specialities:
• Dermatology and Venereology
• Internal Medicine
• Gastroenterology
• Cardiology
• Orthopaedics
• Psychosomatic Medicine
• Dentistry
This exceptional hotel was designed by the Italian architect Matteo Thun. It is the largest Gabion building in the world (a building system using stone baskets). Inspired by Walser architecture and the Alpine Tradition, Matteo Thun was keen to use local materials, namely local stone from the building site excavations and timber from the forest. Thanks to its terraced structure and to the naturally green flat roofs, the Waldhotel blends perfectly into its environment.
The five-star hotel provides 160 rooms and suites, all facing south and all boasting a comfortable sun terrace. Also part of the hotel: the Verbena Restaurant & Bar with a show kitchen, the "Cooking Lab" teaching kitchen, two private rooms (the "Séjour Calame" and the "Simmentaler Stube"), a library and four conference rooms. A 4,200-square-meter Health & Medical Centre and the Waldhotel spa, with a zone exclusively for women, complete the
offerings.
23 of the 160 rooms are specially equipped for patients from the musculoskeletal, internal medical/oncological and psychosomatic/sociomedical rehabilitation areas. Twelve beds are reserved for in-patients and patients from the canton of Nidwalden and a part of the canton's hospital list.