Sheremetyevo International Airport has launched a new long stay parking for 980 lots. It is ideal for travellers arriving at the airport by car and departing for long periods. The new parking is located on the crossing of Sheremetyevskoye and Novoye highways nearby the airport. The parking is the pilot project to shape the unified parking area with flexible rates around the perimeter of Sheremetyevo airport.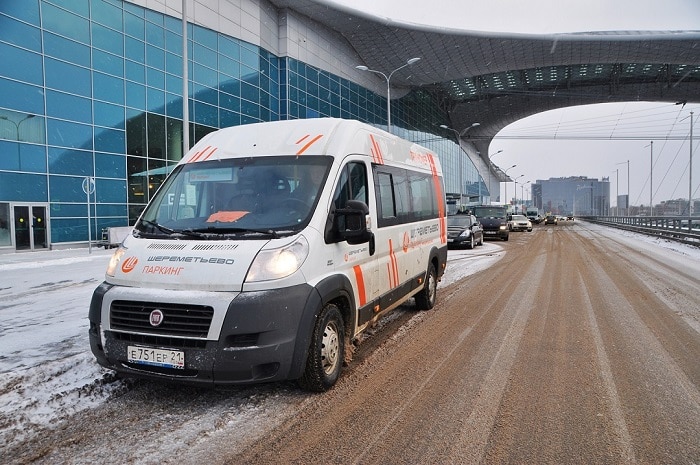 The parking meets modern requirements, equipped with lightning and video surveillance system. All parking lots are paved and marked. The shuttle service runs 24 hours a day and takes passengers between the parking and airport terminals every 10 minutes during peak hours. Every shuttle equipped with baby seats and has a special luggage area.
The passengers may easily find shuttle stop locations scheme and the schedule in all terminals.
The parking offers passengers and guests all necessary facilities for comfortable waiting for a flight. The waiting room is equipped with the flight information display.
Parking fare is 200 rubles per day on open parking space and 400 rubles under sheds. Payment is available by cash or credit cards via pay machines. Next year the payment will be also available via Sheremetyevo airport mobile app.
Sheremetyevo is carrying out a project of unified parking area in order to expand services for passengers and improve road infrastructure near the airport. The project includes the opening of new parking areas with flexible rates, providing free and fast transfer and car safety.
Sheremetyevo offers passengers and guests the option "closer — faster, further — cheaper". It means that every driver may choose the most suitable parking space for the car guided by parking location and tariff. The car may be left for 600 rubles per day on the parking lot located in 2 minutes walking distance from terminals E and F. New parking will be launched early next year also. It will be located in seven minutes walking distance from terminals E and F. The tariff will be 400 rubles per day.
Developing the unified parking area is the part of Sheremetyevo's preparation program for The 2018 FIFA World Cup. The expanding of parking area with the flexible rates depending on distance from passenger terminals by Sheremetyevo airport will improve traffic situation and provide comfortable conditions for the passengers getting to/from the airport by car.