Finns travel eagerly around Europe. According to data by Statistics Finland, in 2017, Finns' travel to Central and Southern Europe increased from the previous year. Matka Nordic Travel Fair 2018 will feature more than 200 exhibitors from Europe. The exhibitors include tourist offices and tourism organisations of cities and countries, tour operators, and service providers. Matka Nordic Travel Fair 2018 will be held at Messukeskus in Helsinki from 17 to 21 January 2018.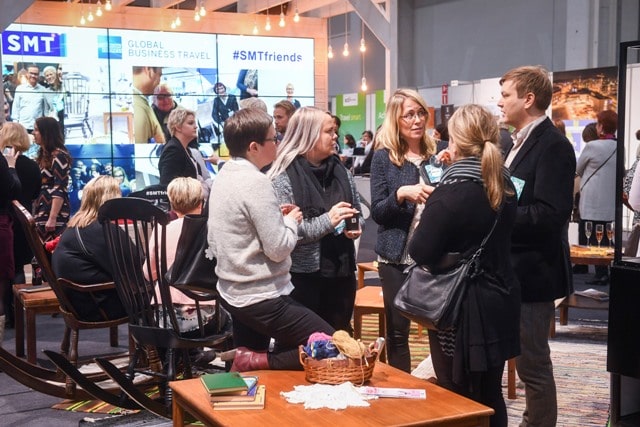 At the fair, visitors can explore the travel destinations and offerings of nearly 40 European countries. The fair presents the Baltic states of Estonia, Latvia and Lithuania; and the Balkan states of Croatia, Macedonia and Bulgaria. Those planning to visit Central Europe should head to the stands of Austria, Poland or the Czech republic. Event participants from Eastern Europe and the Middle East include Tatarstan, Israel, and the newcomer, Georgia.
In 2017, Finns' travel to Southern Europe and the Mediterranean increased, and in particular, there was a 20% increase in the number of trips made to Spain, Italy and Greece, compared with the corresponding period in the previous year. Mediterranean and Southern European countries will be prominently featured at Matka Nordic Travel Fair 2018. The countries represented will include Italy, Spain, Greece, Turkey and Malta.
The Europe stage to present the best destinations for cultural and active holidays
The fair's Europe stage is a good source of information for anyone planning a trip. The programme will guide travel daydreamers to the most attractive European destinations and experiences.
Macedonia will introduce the country's excellent hiking and mountain-biking opportunities, while Italy will present its numerous cultural attractions. Satu Rämö, author of the Tripsteri Islanti travel guide, will share her best tips for a family trip to Iceland, and the authors of the Tripsteri Barcelona travel guide will give tips on the best food and wine destinations in Barcelona and the surrounding areas. The stage programme will also reveal what makes the Polish city of Toruń the gingerbread capital of Europe, what the Saint Petersburg of the writer Nikolai Gogol is like, and how the photographer Jussi Aalto experienced the city of Minsk in Belarus. The Europe stage will also present one of the world's most famous hiking and pilgrimage trails, the Camino de Santiago in Spain.
On the Rantapallo-stage, travel bloggers will share their best advice on Croatia, Tallinn, Greece, and Mediterranean cruises and food tourism.
Flying people to European destinations are European airlines exhibited at the fair, including Finnair, SAS, Air Baltic, Tap Portugal, Ukraine Airlines, Turkish Airlines and Croatia Airlines.