The Halifax Convention Centre hosted its official opening ceremony today, Dec. 15. The centre features 120,000 square feet of flexible event space including a mix of multi-purpose and meeting space including a spectacular ballroom with floor-to-ceiling windows overlooking downtown. The configuration was enhanced from the original design with more natural light, an above ground ballroom, two distinct convention levels and a floor of dedicated meeting space.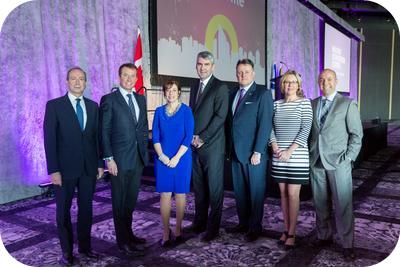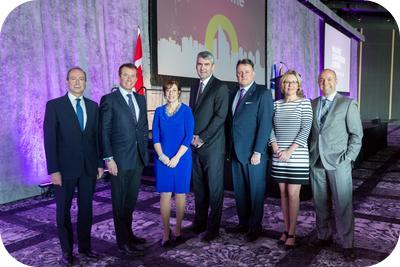 There are 90 events booked for the first year of operations in the new facility, bringing an estimated 75,000 delegates and more than $50 million in new money to the province. This includes 44 national and international conventions.
The centre has planned a welcome weekend for the public to see the new space January 12-14.
The interior design of the facility was inspired by Nova Scotia's culture, landscape and history and shaped by input received through a series of public consultations.
The Halifax Convention Centre is part of the Nova Centre, a one-million square-foot, mixed-used development including a hotel, financial towers, public plaza, retail space and parking. It is the largest integrated development project in the province's history. The funding of the convention centre is shared between three levels of government, totaling $169.2 million.
Source: ICCA