On Christmas Day, Glory Sea will begin sailing to Vietnam's Ha Long Bay from China's "Coconut City," Haikou, after which the ship's owner, Diamond Cruise International Co., will add other destinations, including Da Nang and Nha Trang, as well as Manila and Boracay in the Philippines, in offerings that will last until May 2018.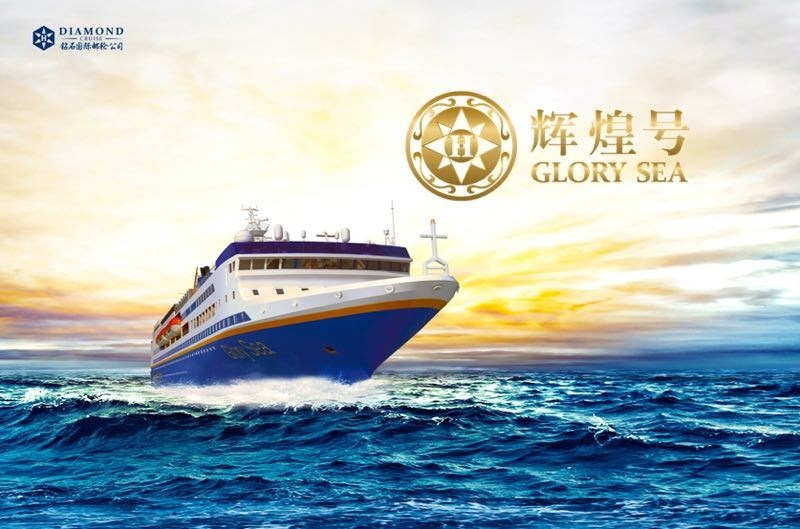 The new cruises will allow Chinese tourists to immerse themselves in the culture and history of Vietnam and the Philippines, while also attracting tourists from the Southeast Asian nations to Haikou, the sunny Chinese city known for its charming tropical beaches and lush, natural environment.
The new Glory Sea offerings include two-night itineraries to Ha Long Bay, two-night sailings visiting Da Nang, three-night journeys to Ha Noi, four-night voyages to Nha Trang, and five-night offerings to Boracay.
Diamond Cruise International provides world-class cruise services and pushes the envelope of what is possible on a cruise ship. Executives from the company said in the cruise-line launching news conference that they will deepen their cooperation with Haikou and explore options for expanding the cruise vacationing market in Hainan Province and its neighboring countries and regions.
Built in Germany in 2002 and renovated in May 2016, Glory Sea is the first cruise ship owned by Diamond Cruise International. The ship, 180.45 meters long and 28 meters wide, boasts 8 levels of decks, travels at 22 kn (maximum 28 kn), and can accommodate as many as 1,300 passengers. It was designed to create exciting on-board experiences in dining, living, entertainment and shopping, at affordable prices.