Over 50 Million people have visited the Queen Mary since her 1967 arrival in Long Beach. The ship was launched in 1934 and sailed its maiden voyage in 1936.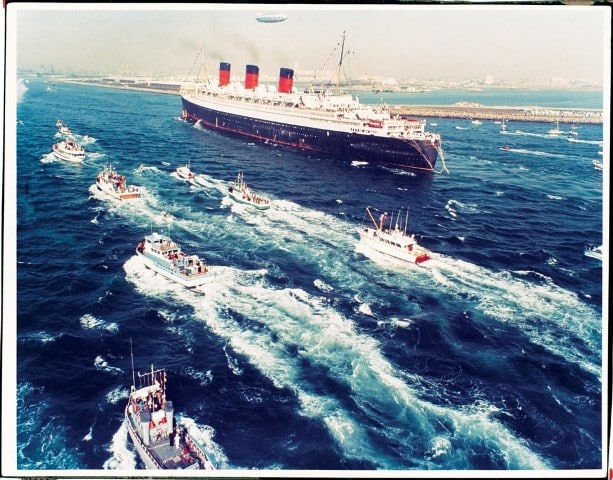 The Golden Anniversary program will include the opening of an important new Churchill exhibit – "Their Finest Hour" – a Memorial service recognizing her troopship service, Fire Boat Salute to the Queen Mary and other celebratory activities.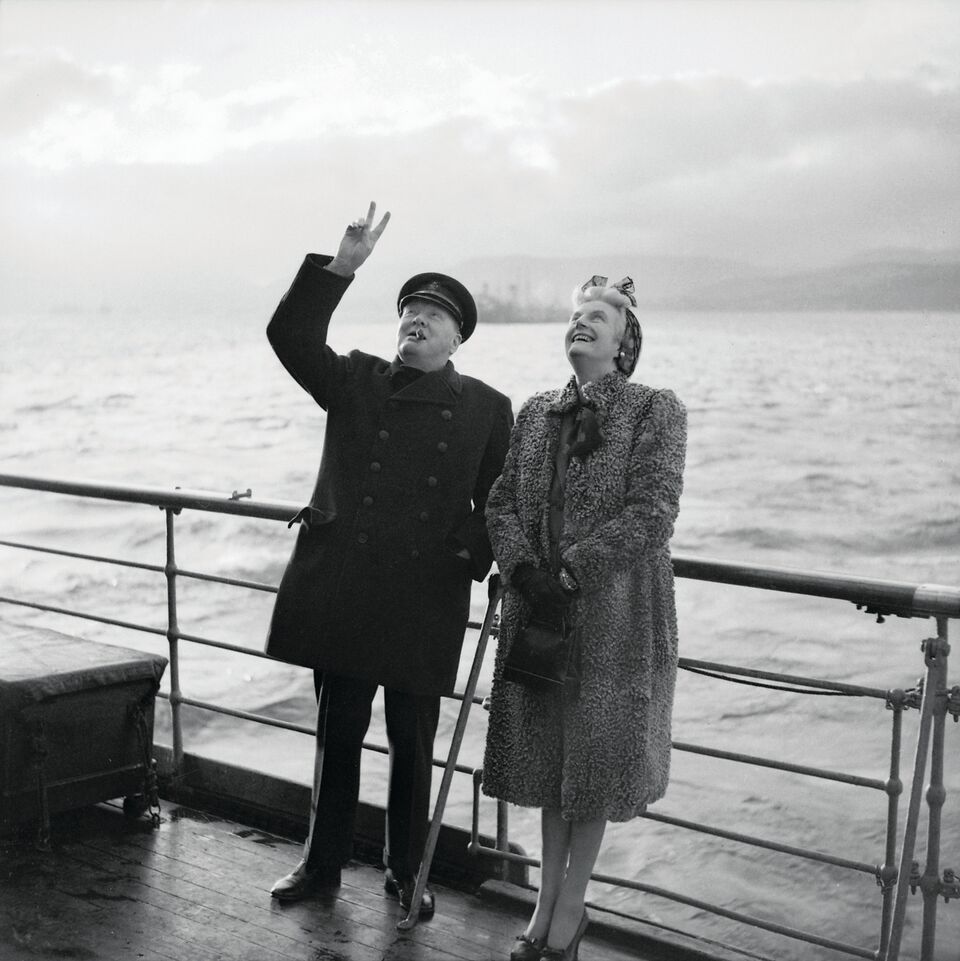 SCHEDULE OF EVENTS:
FRIDAY, DECEMBER 8:
6:00 PM: Jennie Churchill to dedicate "Their Finest Hour" Churchill Exhibition (Invited Guests and Media Only)
7:00 PM – 11:00 PM: 50th Anniversary Celebration in Verandah Grill (Public Ticketed Event)
SATURDAY, DECEMBER 9:
Free admission to the ship beginning at 10am.
11:30 AM: Remembrance Ceremony of the 810,000 Allied Personnel Queen Mary Carried in WWII (To take place in the harbor on the Starboard side of the ship.)
Jennie Churchill and Westminster resident and WWII veteran, Ray Deveau, assisted by VIPs, will recognize those who went to war or returned from conflict aboard the Queen Mary by laying a 'Wreath of Remembrance' on the water. Deveau is one of 810,000 Allied personnel having experienced The Queen Mary's troopship service.
11:50 AM: Fire Boat Water Cannon Anniversary Salute to the Queen Mary
12:00 Noon: Queen Mary's Horn Salute to Long Beach
12:30 PM: Free Public Viewing of "Their Finest Hour". Other onboard celebrations and special events throughout the day:
Free 'Live Lecture Series'
Free Deck Games on the Sports Deck
Free Queen Mary Tea Get Together
NEW 4D experience – Queen Mary: A Historic 4-D Voyage *Paid Ticket Needed