Christmas cookie and festive sandwich now available on select flights from London Gatwick and Edinburgh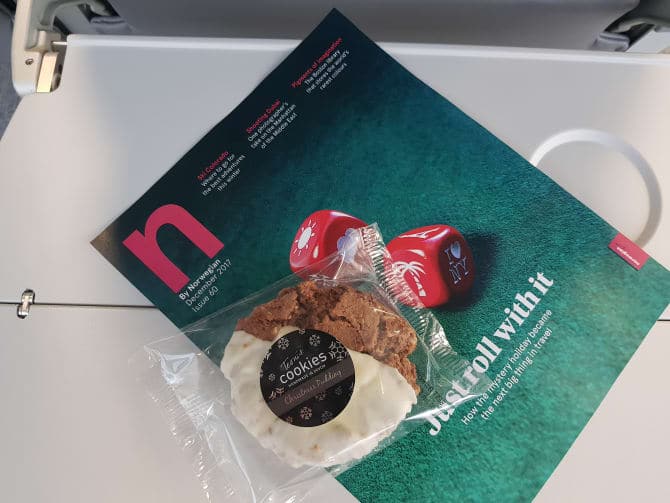 Throughout December, Norwegian is adding some Christmas cheer to the skies with the addition of tasty treats on select flights from London Gatwick and Edinburgh.
From London Gatwick to the USA, passengers can now enjoy an extra sweet treat over the festive season. All passengers in Premium and those travelling in economy who have pre-booked a meal can now enjoy a tasty Christmas cookie as they relax onboard our state-of-the-art Dreamliner aircraft. The Christmas pudding flavoured cookie with mixed spices, fruit and oats will come as part of the full meal service, so passengers can get into the Christmas spirit up in the skies.
For those with a savoury tooth, a festive inspired sandwich is available to purchase on all European flights from London Gatwick and on flights from Edinburgh to Oslo. The Christmas Sandwich comprising of premium turkey with cranberry sauce and park, sage and onion stuffing on seeded farmhouse bread is available for purchase for £4.50 from the 1st December.
Norwegian carries more than 5 million UK passengers each year from four UK airports, to over 50 global destinations. The airline has one of the youngest aircraft fleets in the world with an average age of 3.6 years, and more than 200 new aircraft on order. Norwegian has been awarded the 'World's best low-cost long-haul airline' for three consecutive years at the SkyTrax World Airline Awards.