Marriott International, Inc. announced plans to open its first hotel in Bosnia and Herzegovina. The 75-suite Residence Inn Sarajevo is expected to open in late 2014 and will operate as a Marriott franchise, owned by SEIC Hospitality and managed by Interstate Hotels & Resorts. The only internationally branded hotel in Bosnia and Herzegovina, the Residence Inn Sarajevo will fill a gap in the extended stay segment and offer a blend of modern style and functionality that allows guests to thrive on long stays.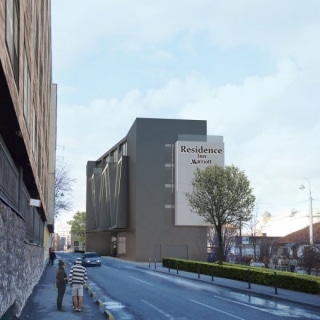 Ideally located just 20 minutes from the airport and near the old city, the Residence Inn Sarajevo will provide convenient access to the city's historical and cultural attractions as well as restaurants, cafes and shops. An attractive year-round destination, Sarajevo is known for its variety of summer festivals and skiing throughout the winter months.
"We are expanding our footprint in Eastern Europe and look forward to opening our first hotel in Bosnia and Herzegovina," said Amy McPherson, president and managing director for Marriott International in Europe. "An as evolving business destination, Sarajevo is a perfect fit for our Residence Inn brand."
Residence Inn properties are designed as all-suite hotels that offer studio, one-bedroom and two-bedroom suites. Well-designed rooms with large, well-lit work desks, ergonomic chairs and complimentary high-speed Internet enable guests to maintain productivity, while plush mattresses and crisp linens promote restorative sleep. Designed for stays of five nights or more, each suite has a fully-equipped kitchen, separate dining area and flat screen television.
A pioneer in extended stay, Residence Inn offers guests inviting and functional public spaces to relax or collaborate with 24-hour access to food and beverage. Other features include a fitness room and onsite guest laundry.